Actress Soha Ali Khan talks about her forthcoming films in Delhi
By ANI
Saturday, July 31, 2010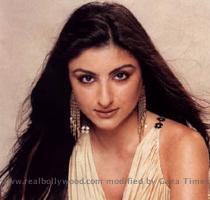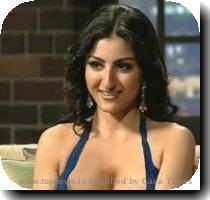 NEW DELHI - Actress Soha Ali Khan has expressed happiness about the kind of role that she is being offered.
Talking to media persons here, Soha said she has completed a horror movie and is working on many other movies, comedy and romantic.
"I have got the opportunity to work in two romantic movies and one I will start when I will be back in Mumbai, opposite Shreyas Talpade, whose tentative title is 'chemistry' and the script is also very funny and other one is also romantic comedy with Fox star," said Khan.han also said she is looking forward to work with director Deepa Mehta in her upcoming comedy film 'Midnight Children'.
"I am very happy with my career. The opportunities I got, the kind of roles I have performed and I think if things go like this then I am happy," added Khan.
Soha Ali Khan has worked in many movies like Rang de Basanti, Dil Maange More, Tum Mile and Khoya Khoya Chand among others. (ANI)