Deepa Mehta Signs Soha Ali Khan For Midnight's Children
By SAMPURN
Wednesday, August 4, 2010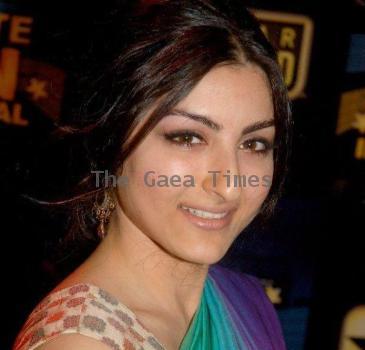 August 4, 2010 (Sampurn Wire): Bollywood actress Soha Ali Khan has now signed Deepa Mehta's much talked movie Midnight's Children, which has seasoned actors like Shabana Azmi, Seema Biswas, Nandita Das, and Irrfan Khan.
The movie is an adaptation of Salman Rushdie's Booker Prize winning novel with the same title. The film will start shooting later this year.
Soha is very excited to get this role but she is not ready to open her mouth about this film. The actress said that she had never worked with such a senior like Deepa so she is honored to get the chance. It is going to be her second film with any female director, the other one is Sangeeta, the director of her movie Life Goes On.
Soha said jokingly that Deepa would kill her if she speaks up about the film. As the film is in its in initial stage, the actress was asked to keep quiet about it.
–Sampurn Wire