Mike Nichols: "Great Hope Springs"
By Madhusmita, Gaea News Network
Sunday, June 27, 2010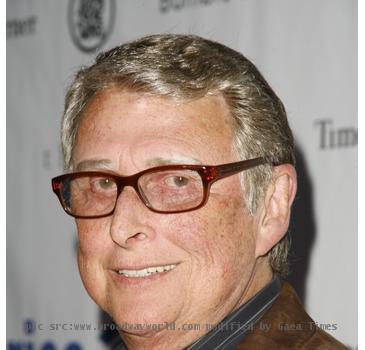 more images
LOS ANGELES (GaeaTimes.com)- Legendary director Mike Nichols may direct Mandate Pictures' movie "Great Hope Springs" written by TV writer Vanessa Taylor. A reputed media source has announced the news recently that for this movie, Oscar winning Jeff Bridges and Meryl Streep are likely to play the main leads. According to reports, earlier Jessie Nelson was supposed to direct the movie but now it seems Mike Nichols is all set to go behind the camera to direct the movie.
The upcoming movie "Great Hope Springs" deals with the story of a couple who wants to revive their relationship after 30 years of marriage and for that they take counseling session. For the film, Phillip Seymour Hoffman may play the role of marriage counselor. If Mike Nichols directs the movie, it is going to be his first movie with Jeff Bridges though the director has worked with Meryl Streep before in "Silkwood". Meanwhile, Mike Nichols was awarded the 38th American Film Institute Life Achievement Award and TV Land aired it on Saturday, June 26, 2010 at 9 p.m. Many veteran celebrities from film and theater joined the league for this auspicious occasion to honor Mike Nichols. In the award ceremony which was held earlier this month, Simon and Garfunkel performed music tracks while Elaine May entertained the audience with a wonderful comedy routine solo.
Oscar Winning Mike Nichols is famous for directing many classics like "Who's Afraid of Virginia Woolf?," "The Graduate," "Carnal Knowledge," "Working Girl" and "The Birdcage". He has won many honors like Grammy Award, Emmy Award, Tony Awards for many of his commendable contributions in television, film, theater as a director, writer and producer.