Bridges earns best-actor Oscar for 'Crazy Heart'; Mo'Nique, Waltz win supporting honors
By David Germain, AP
Sunday, March 7, 2010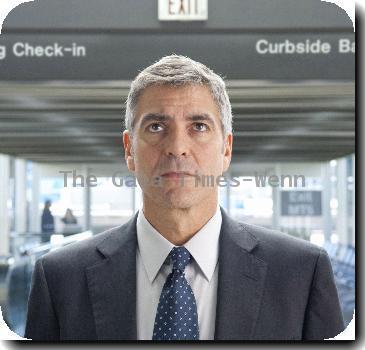 more images
Bridges earns best-actor Oscar for 'Crazy Heart'
LOS ANGELES — Jeff Bridges won the best-actor Academy Award on Sunday for his turn as a boozy country singer trying to clean up his act in "Crazy Heart."
The Oscar marks a career peak for Bridges, a beloved Hollywood veteran who had been nominated four times in the previous 38 years without winning.
Bridges held his Oscar aloft and thanked his late parents, actor Lloyd Bridges and poet Dorothy Bridges.
"Thank you, Mom and Dad, for turning me on to such a groovy profession," said Bridges, recalling how his mother would get her children to entertain at parties and his father would sit on the bed teaching him the basics of acting for an early he landed on his dad's TV show "Sea Hunt."
"I feel an extension of them. This is honoring them as much as it is me," Bridges said.
Villainous roles snatched the supporting-acting prizes: "Precious" co-star Mo'Nique as a contemptible mother and "Inglourious Basterds" co-star Christoph Waltz as a sociable Nazi fiend.
Both performers capped remarkable years, Mo'Nique startling fans with dramatic depths previously unsuspected in the actress known for lowbrow comedy and the Austrian-born Waltz leaping to fame with his first big Hollywood role.
"I would like to thank the academy for showing that it can be about the performance and not the politics," said Mo'Nique, who plays the heartless, abusive welfare mother of an illiterate teen (Gabourey Sidibe, a best-actress nominee in her screen debut) in the Harlem drama "Precious: Based on the Novel 'Push' by Sapphire."
Mo'Nique added her gratitude to the first black actress to win an Oscar, Hattie McDaniel, the 1939 supporting-actress winner for "Gone With the Wind."
"I want to thank Miss Hattie McDaniel for enduring all that she had to so that I would not have to," she said, adding thanks to Oprah Winfrey and Tyler Perry, who signed on as executive producers to spread the word on "Precious" after it premiered at last year's Sundance Film Festival.
"Precious" also won the adapted-screenplay Oscar for Geoffrey Fletcher.
"This is for everybody who works on a dream every day. Precious boys and girls everywhere," Fletcher said.
Waltz's award was presented by last season's supporting-actress winner, Penelope Cruz, who gave Waltz a kiss as he took the stage.
"Oscar and Penelope. That's an uber-bingo," Waltz said.
Though a veteran stage and TV actor in Europe, Waltz had been a virtual unknown in Hollywood before Quentin Tarantino cast him as the prattling, ruthless Jew-hunter Hans Landa in his World War II saga.
"Quentin with his unorthodox methods of navigation, this fearless explorer, took this ship across and brought it in with flying colors, and that's why I'm here," Waltz said. "This is your welcoming embrace, and there's no way I can ever thank you enough."
The Iraq War drama "The Hurt Locker" won four prizes, including original screenplay for Mark Boal, who spun a story about the perils and pressures of a U.S. bomb unit in Iraq.
The science-fiction blockbuster "Avatar" won three Oscars, for visual effects, art direction and cinematography, beating "The Hurt Locker" for the latter. "The Hurt Locker" won out over "Avatar" for film editing, sound editing and sound mixing.
With nine nominations each, "The Hurt Locker" and "Avatar" came in tied for the Oscar lead. The evening's last two categories, best director and picture, marked the two films' main rivalry, which is spiced up by a personal connection between "Hurt Locker" director Kathryn Bigelow and "Avatar" director James Cameron. They were married from 1989-91.
Cameron took the directing prize at the Golden Globes, but Bigelow earned the top honor from the Directors Guild of America, whose recipient almost always wins the same award at the Oscars.
If it happens, Bigelow would be the first woman in the 82-year history of the Oscars to win best director.
Screenwriter Boal thanked Bigelow, calling her an "extraordinary and visionary filmmaker," and dedicated his Oscar win to the troops still in Iraq and Afghanistan, along with those who did not make it home. Boal also affectionately recalled his father, who died a month ago.
"Up" earned the third-straight Oscar for Disney's Pixar Animation, which now has won five of the nine awards since the Academy of Motion Picture Arts and Sciences added a category for animated features.
The film features Ed Asner providing the voice of a crabby widower who flies off on a grand adventure by lashing thousands of helium balloons to his house.
"Never did I dream that making a flip-book out of my third-grade math book would lead to this," said "Up" director Pete Docter, whose film also won for best musical score.
Pixar has a likely contender in the wings for next Oscar season with this summer's "Toy Story 3," reuniting voice stars Tom Hanks and Tim Allen.
Argentina's "The Secret in Their Eyes" pulled off a surprise win for foreign-language film over higher-profile entries that included Germany's "The White Ribbon" and France's "A Prophet."
The country-music tale "Crazy Heart" won for original song with its theme tune "The Weary Kind."
The song category typically comes late in the show, after live performances of the nominees that have been spaced throughout the ceremony. Oscar producers tossed out those live performances this time in favor of montages featuring the songs and footage from the films they accompany.
"The Cove," an investigation into grisly dolphin-fishing operations in Japan, was picked as best documentary.
"The Hurt Locker" and "Avatar" led an expanded field of 10 best-picture nominees.
Cameron's "Avatar" would be the only science-fiction film ever to take home the best-picture prize. While war films have done well at the Oscars, Bigelow's "The Hurt Locker" would be the first winner centered on the war on terror, a subject that has stirred little interest among movie audiences shell-shocked by news coverage of Iraq and Afghanistan.
The other eight films competing for best picture: the football drama "The Blind Side," the sci-fi thriller "District 9," the British teen tale "An Education," the World War II saga "Inglourious Basterds," the Harlem story "Precious: Based on the Novel 'Push' by Sapphire," the Jewish domestic chronicle "A Serious Man," the animated adventure "Up," and the recession-era yarn "Up in the Air."
Oscar hosts Steve Martin and Alec Baldwin opened the show with playful ribbing of nominees, including Meryl Streep, Sandra Bullock, Woody Harrelson, Mo'Nique, Cameron and Bigelow. They also made note of Oscar organizers' decision to double the best-picture category from five films to 10.
"When that was announced, all of us in Hollywood thought the same thing. What's five times two?" Martin said.
Leaders of the Academy widened the best-picture category from the usual five films to expand the range of contenders for a ceremony whose predictability had turned it into a humdrum affair for TV audiences.
Oscar ratings fell to an all-time low two years ago and rebounded just a bit last year, when the show's overseers freshened things up with lively production numbers and new ways of presenting some awards.
The overhaul continued this season with a show that farmed out time-consuming lifetime-achievement honors to a separate event last fall and hired Martin and Baldwin as the first dual Oscar hosts in 23 years.
On the Net:
Academy Awards: www.oscars.org
Filed under:
Hollywood
Tags:
82nd Academy Awards
,
Alec Baldwin
,
Arts And Entertainment
,
Award Shows
,
Best documentary
,
Best picture
,
Events
,
Iraq
,
Jeff bridges
,
Los Angeles
,
Middle East
,
Movies
,
Music
,
North America
,
Oprah winfrey
,
Oscars
,
Penelope Cruz
,
Quentin Tarantino
,
Sandra Bullock
,
Steve Martin
,
Tom Hanks
,
Tyler Perry
,
United States
,
Us-oscars