Judd Nelson At Oscars
By Priyanka, Gaea News Network
Monday, March 8, 2010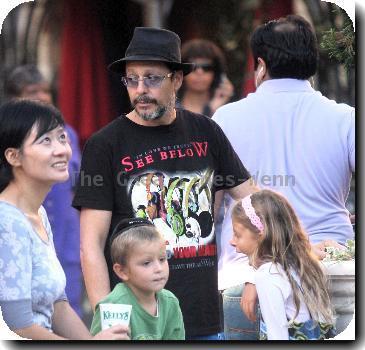 more images
LOS ANGELES, (GaeaTimes.com)- Judd Nelson went on to the stage along with other actors and actresses on Sunday at the 82nd Academy Awards to pay a tribute to the late director, writer and producer John Hughes. The tribute also consisted of a montage made from the movies of the legendary director John Hughes, along with the director's own quotes. The 1980s-90s "Brat Pack" was on stage to share their experience of working with the director.
The stars on stage were Judd Nelson, actress Molly Ringwald, Ally Sheedy, Anthony Michael Hall, Jon Cryer, Matthew Broderick and Macaulay Culkin. They shared their experiences, remembering the legendary film director who made some classic movies for Hollywood. Judd Nelson has been a part of John Hughes's "The Breakfast Club" which had brought immense popularity to the young actors and actresses in the film during the 1980s and 1990s. Judd Nelson, in the teen comedy movie, played the character of John Bender, who was the rebel in the group. He played the character of a tough guy in the film. Judd Nelson became famous with the huge success of the film which achieved a cult status.
On Sunday, as the now middle aged actors and actresses took the stage, the audience seemed to remember not only the director but also his contribution to the industry. Judd Nelson and Molly Ringwald were together on stage and as Judd Nelson hugged the latter, it seemed the 1980s charm was back on stage for all to see. It was like a high school reunion for the 'brat pack'.