'Avalon High' Aired On Disney Channel
By Arnab Ghosh, Gaea News Network
Saturday, November 13, 2010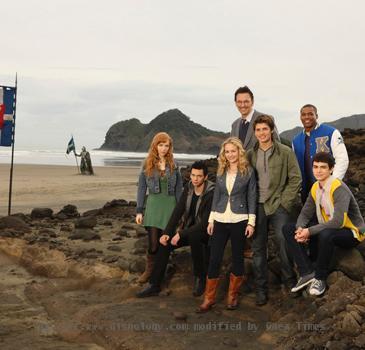 more images
LOS ANGELES (GaeaTimes.com)- The Disney Channel aired a movie named 'Avalon High' last night which kept the viewers hooked to their TV sets owing to its star cast and riveting storyline. Gregg Sulkin was nice playing the character of Will Wagner and he did not use his UK accent which was indeed refreshing. Actress Brittany Robertson essaying the role of Allie Pennington was decent as well. The plot of the movie revolves around Allie Pennington who with her family members move to a new place and she gets in Avalon high school. The viewers get to learn that it is different from the other schools. From the starting of the TV movie it is apparent that the plot has a dose of medieval elements and they fit in with the main plot.
'Avalon High' managed to retain the interest of the viewers owing to the element of interest in its storyline. The viewers however do get an impression at the end that the medieval fight at sea beach could last for longer. The evil character got defeated fast and the fight should have been longer. The relation that blossomed between the protagonists also has been depicted nicely in the film. The movie has been adapted from a book by Meg Cabot.
The King Arthur's Court has been nicely interwoven in the plot of 'Avalon High'. The other characters including Mr. Moore,Miles and Marco have been depicted with credibility by the actors playing them. The movie from the beginning looks a tad predictable but not grossly so. The direction is commendable and the actors put in nice performances.