"16 Wishes" Gets A Good Start
By Madhusmita, Gaea News Network
Saturday, June 26, 2010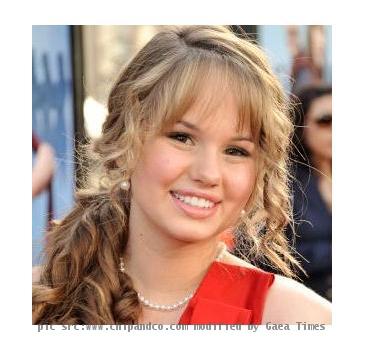 more images
LOS ANGELES, CALIFORNIA (GaeaTimes.com)- "16 Wishes" was premiered on Disney Channel on June 25, 2010 and will be shown on the Family Channel on July 16, 2010. The movie is directed by Peter DeLuise and Annie DeYoung wrote the script for the movie. Debby Ryan and Jean-Luc Bilodeau play the lead roles in the film. It is the second Disney Channel film that has been released in the year 2010.
The fun filled movie "16 Wishes" stars Debby Ryan as the main protagonist, Abby Jensen, a teenager with dreams in her eyes to grow up in life. In the film, she is seen planning her 16th birthday since her childhood. She maintains a wish list, consisting of 16 wishes, adding the final one on the day of her birthday. However, things take an unexpected turn when an unearthly woman Celeste (Anna Mae Routledge) delivers her a mysterious box with 16 birthday candles. Abby Jensen realizes later that with each blow in a candle her wishes get fulfilled. However, things take an unexpected twist and her day is thrown into utter jeopardy, making her realize that everything in life happens in an allotted time and one always needs to be careful while making a decision in life.
The performances are commendable, with Jean-Luc Bilodeau playing Abby Jensen's best friend Jay Kepler, Cainan Wiebe as Mike Jensen and Karissa Tynes as Krista Cook, no to mention the wonderful performance of Debby Ryan in the lead role. "16 Wishes" gathered huge appreciation from the viewers as the stars entertained the audience with their performance. The change in Abby Jensen's life through the magical voyage and in the end her realization of the truth is portrayed well by beautiful Debby Ryan. Co-produced by Disney Channel and Family Channel, "16 Wishes" is a commendable flick.