Demi Lovato In Rehab: Father Blames Hollywood
By Madhusmita, Gaea News Network
Thursday, November 4, 2010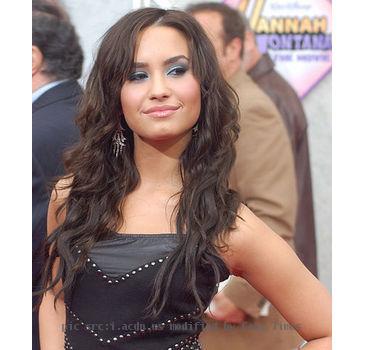 more images
LOS ANGELES (GaeaTimes.com)- The media and the fans of Demi Lovato are presently abuzz with the news of the "Camp Rock" actress entering rehab for her emotional and physical issues. While on one hand the gossip portals are of the opinion that her break up with Joe Jonas is one of the reasons for her mental turmoil, on the other hand her father blames it on Hollywood "pressures". A reputed media source reported that Demi Lovato's father, in one of his interviews said that his daughter could not cope up with the pressures of entertainment industry.
Demi Lovato's father reportedly said that his daughter is in rehab because she is going through lot of pressures in her life. He also said that he was "worried" about her when she first signed with Disney as he was concerned about Demi Lovato. However, he said that music is in her "genes" and that is why she chose this entertainment industry. However, Demi Lovato's family has released a statement where they have thanked her fans and media for their love and support. The statement also states that the entire family is "touched" by the love and kindness of her fans.
Demi Lovato is presently receiving medical treatment in an undisclosed center. A source close to the family refused to divulge which rehab the beautiful singer is in; however, he said that Demi Lovato is not receiving care at one of the "Hollywood-type centers". The source also added that Demi Lovato is at a real "facility" that "specializes" in helping young and adult women with the type of issues she has "battled". Demi Lovato's representative previously said that the 18 year old singer has fought with eating "disorders" and also she has "struggled with cutting" in her school life. Her publicist said that the 18 year old actress has decided to take responsibility of all that happened in her life and hence he needs medical help to cope up with everything.