Demi Lovato Leaves Tour With Jonas Brothers
By Avik, Gaea News Network
Tuesday, November 2, 2010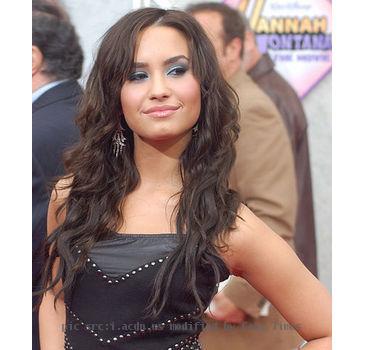 more images
You remember Demi Lovato, the disney bubble-gum sweetie and teen pop singer? Well interestingly, she has quit touring with the Jonas Brothers and why? She wants to get her treatment done first come first. The star is said to have been suffering from certain eating and psychological disorders.
Now, hey thats pretty strange and mournful altogether for a gal of her age ain't it? As a matter of fact, Demi has had issues before also with cutting herself and eating disorders for quite some time now. This has been unveiled from a conversation with her family when they said in a statement released by her family, from "emotional and physical issues for quite some time."
Demi Lovato has already missed one show on the tour last week, which quite obviously aroused concerns and curiosity among her fans. Later, only after a short-while she kinda abruptly disappeared from the much popular looked upon social network site for celebs, Twitter, which likely added even more stress to the whole situation. Finally, to spicen up things she quit on the show this weekend. God knows, what's gonna happen to this pretty young lady.