British choir girl blazes trail for female voices in genre dominated by boys
By Joana Mateus, AP
Tuesday, September 14, 2010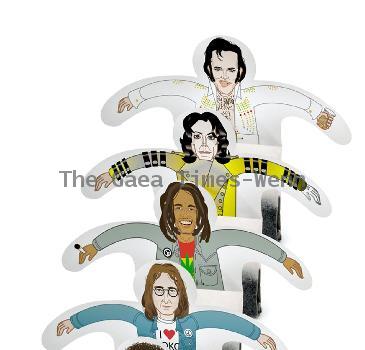 Choir girl blazes trail for female voices in UK
LONDON — It's "girl power" in Britain all over again, but this time via cassocks and choir music instead of sequins and pop songs.
Isabel Suckling, 12, has broken an almost exclusively male singing tradition to become the first choir girl to be signed by Decca the record label, whose parent company is also home to Lady Gaga, the Rolling Stones, and Amy Winehouse.
Choir music is taken seriously in Britain, where album sales boom at Christmas time, viewers were hooked on BBC reality show "The Choir" and choir soloists have been known to hit the pop charts. Decca Record Group talent hunters searched cathedral choirs across the country, seeking to find the most talented U.K. choir girl to blaze a trail for female voices.
"When I was a chorister, it was still boys only. Today marks the start of 'girl power' for choristers, so we are delighted to have Isabel record for Decca," Dickon Stainer, president of Decca, said — in an allusion to the Spice Girls, the 1990s-era British pop stars who popularized the "girl power" motto around the world.
The blonde, angelic-looking Isabel was discovered at the York Minster choir in northern England, where she had sung since 2006. She caught the attention of Aled Jones, who took the pop charts by storm as a choir boy in the 80's with the song "Walking on Air" and who sang for Pope John Paul II and the Queen.
"I've always been interested in soprano voices and I heard that there was a pretty special girl in York so I went and investigated it further," Jones said. "She has a lovely voice and a rare talent and it has been a pleasure seeing her develop and sing songs that I did myself at her age."
Suckling's recording debut spans a variety of genres. "The Choirgirl", due out on Nov. 22 in the U.K and at a later stage in the U.S., features 14 tracks including "Pie Jesu" — Gabriel Faure's soprano aria from his Requiem — "Lux Aeterna", written especially for her by Gareth Malone, star of "The Choir", and a brand new choral recording of John Lennon's "Imagine", to commemorate the 30th anniversary of his death.
Suckling also duets with 14-year-old treble Liam McNally, a finalist of the TV talent show "Britain's Got Talent" and in another song, "All Through the Night," she joins a younger Jones on a previously unreleased original vocal track recorded in 1986 during his days as a choirboy.
A cover of Michael Jackson's "You Are Not Alone" will be the album's first single, with proceeds going to charity.
Gennaro Castaldo, spokesman for the UK's leading music retailer HMV, said "The Choirgirl" has the potential to become a Christmas sensation.
"I would say undoubtedly she is poised to climb the charts this Christmas and we will hear a great deal about this young lady soon."
For Susan Hamilton, who in 1978 broke boundaries by becoming, at age 8, one of the first girl choristers to join a cathedral choir, Suckling's singing is the confirmation of an evolution that has been years in the making.
"Girls have not been deprived of opportunities, but it takes time to change tradition," she says.
Now celebrating the signing of her record contract, sipping orange juice from a champagne glass on top of the London Eye with Jones by her side, Isabel Suckling admits she can't quite believe how things have turned out.
"It's really exciting, it hasn't quite sunk in but it is an amazing opportunity," she says.
Jones, real champagne glass in hand, jokes that the only advice he has for her is "have fun, and don't let your voice break."