Esha Deol Files Official Complaint Against RGV For Non-Payment Of Dues
By SAMPURN
Thursday, August 26, 2010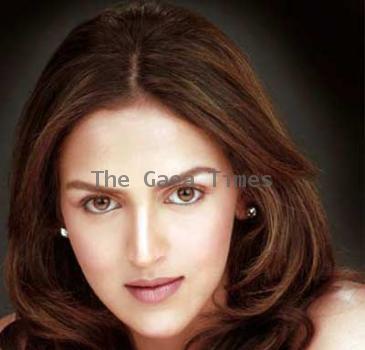 August 26, 2010 (Sampurn Wire): Hema Malini's daughter Esha Deol has shown her anger against filmmaker Ram Gopal Varma, who has been alleged to have not paid her dues for the movie Darling. She has even filed a complaint against RGV for the same.
A friend of Esha was quoted saying that the actress waited for a long time for Ram Gopa Varma to clear the dues but he did not respond even after repeated reminders. One year back, Esha also filed a complaint in the Cine and TV Artistes' Association (CINTAA) and the filmmaker even did not reply to the letters from the association.
Varma is said to have not paid an amount of about Rs 13 lakh. After some time, the case was taken to the Federation of Western Indian Cine Employees (FWICE), which has termed the case as a 'Non Cooperation Matter'.
The friend added that RGV should pay Esha's dues even if the movie failed at the box office. How long will she wait, added the friend.
On the other hand, Varma said that it is a very old issue, which has been solved as per his knowledge. On this, Esha's friend said that it's totally rubbish because the actress is still trying to sort out the problem and it fighting against RGV in CINTAA.
Bhushan Kumar, the producer of Darling said that he had paid a huge amount to RGV for the concerned movie and the actors were supposed to be paid from that and they have no contract with Esha.
Confirming the news, Dharmesh Tiwari, the President of FWICE and General Secretary of CINTAA said that Esha is truly fighting a case against Ramu.
– Sampurn Wire