Kate Walsh Appeared On NBC
By Naiwrita Sinha, Gaea News Network
Saturday, June 19, 2010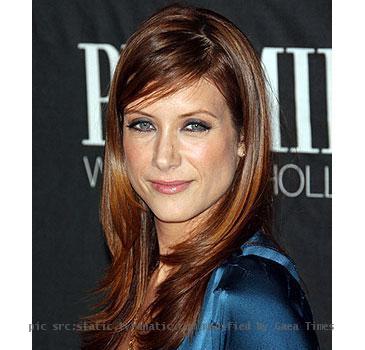 more images
LOS ANGELES (GaeaTimes.com)- Kate Walsh, the graceful Hollywood actress made two television appearances this week. The "Private Practice" and "Grey's Anatomy" star joined the ladies of "The View" on June 17 on ABC and "Late Night With Jimmy Fallon" on NBC, June 18. She was the first celebrity guest on the "Late Night with Jimmy Fallon" show for the night. The title of the show was "Kate Walsh- The Roots" as "The Roots" was the second celebrity guests in the show.
The stunning actress Kate Walsh is making her Off-Broadway debut in Stephen Belber's "Dusk Rings A Bell" at Atlantic Theater Company starring Paul Sparks and directed by Sam Gold. The actress was recently in news as she halted a performance of her play "Dusk Rings A Bell" when she heard a cell phone "beep" during her six minutes monologue. She cited the reason as the theater being small and intimate affects the performer and a sudden flash of light diverted her attention to the mobile owner right in the "blackout". However, the actress did not comment anything about this incident in the "Late Night with Jimmy Fallon" show.
The show continued for an hour where the celebrities spoke about their recent releases etc. Kate Walsh's "Dusk Rings A Bell" began its previews on May 19, and officially opened on May 27 and the shows are extended through Saturday, June 26 Off-Broadway Atlantic Stage 2. Jim "Yim Yames" James performed with "The Roots" after Kate Walsh's interview in "Late Night with Jimmy Fallon" show. The show "Late Night With Jimmy Fallon" originated by David Letterman premiered for the first time on March 2, 2010. From the very inception, the show has gathered its fan following and is still one of the favorite celebrity talk shows.