'Sex and the city 2′: Give it a miss (IANS Movie Review)
By Satyen K. Bordoloi, IANS
Saturday, June 12, 2010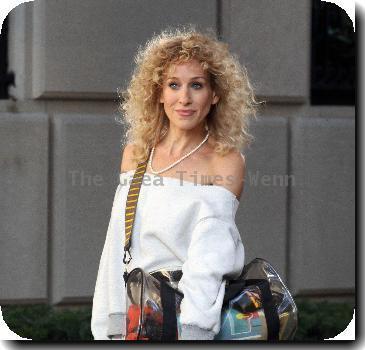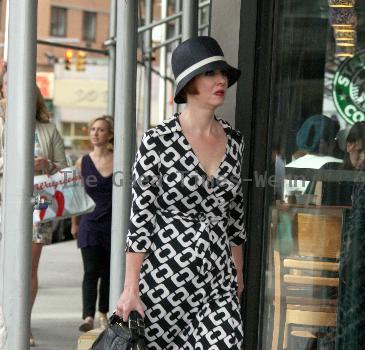 Film: "Sex and the city 2″; Director: Michael Patrick King; Cast: Sarah Jessica Parker, Kristin Davis, Cynthia Nixon, Kim Cattrall; Rating: *
It must be good for a filmmaker to not have much to live up to and yet be assured of good returns at the box office. The first instalment of the film had nothing to talk about and with a predecessor like that, you can expect what the sequel would be like — worse.
The married friends Carrie (Sarah Jessica Parker), Miranda (Cynthia Nixon) and Charlotte (Kristin Davis) are struggling with their own pressures of marriage and life in Manhattan. The fourth, Samantha (Kim Cattrall) is what she has always been, a man-hunter.
When Samantha gets an all paid trip to Abu Dhabi, she obviously has to take her best friends along. Trouble brews up here as Samantha is arrested in this traditional country, while Carrie meets an ex and the two kiss, despite not intending to. Being honest, she tells her husband who is obviously upset.
Besides a few witty dialogues, which at best raise a chuckle, really nothing much is happening on screen or off it for this movie. The makers obviously have no idea what works in a film and what differentiates it from a series.
Yet, considering even the thin storyline, the implausible settings and paper thin characterisations, there were quite a few opportunities that the filmmakers missed, both for comedy and social commentary.
What could have been an example of free, liberated women against the oppressed burqa wearing women of a conservative society, turns into a mockery of the former and you end up wondering whether the woman in burqa are better off than our four leading ladies.
The camera work, despite having cinematic ambitions, is less than what you'd expect even of some TV series, and this despite all the glamour and 'sparkle'.
Usually, it is a good thing when someone intelligent has been able to maintain creative control of their work. You cannot say the same about writer, director and producer Michael Patrick King, of both the series and the two films. He should pass the baton to someone more able.
The only upside are cameos by the stars of some real comedies like 'Arthur' and the eternal classic 'Cabaret' - Liza Minnelli, and the voluptuous Penelope Cruz.
Watch this film and bore yourself at your own risk. Better perhaps would be to watch the series once again on DVD.