Jude Law gets best actor nomination for Tony Awards
By IANS
Wednesday, May 5, 2010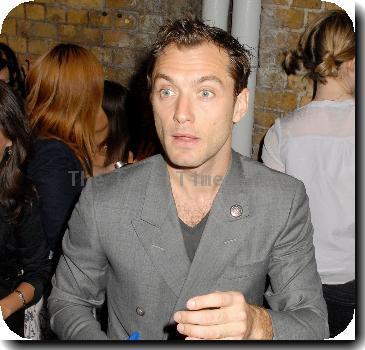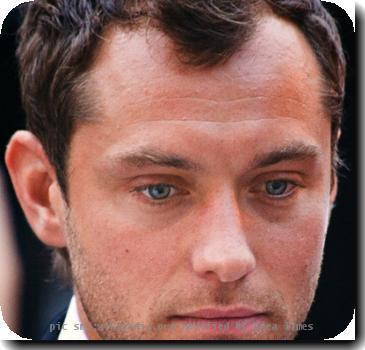 LONDON - Hollywood actor Jude Law has been nominated in the best leading actor category at The Antoinette Perry Awards for excellence in theatre, also known as Tony Awards, for his performance in "Hamlet".
Apart from Law, Denzel Washington has been nominated for his performance in "Fences" in the best leading actor category with Alfred Molina for "Red", Liev Schreiber for "A View From the Bridge" and Christopher Walken for "A Behanding in Spokane".
Catherine Zeta-Jones has been picked in the best leading actress in a musical category for her performance in "A Little Night Music".
"What a thrill to be nominated! The experience of doing this incredible show and working every night with such a talented group of people has truly been one of the most rewarding experiences of my career," telegraph.co.uk quoted Zeta-Jones as saying.
"And now to be nominated for a Tony, in my dreams, I couldn't imagine a better way to make my Broadway debut," she added.
Frasier star Kelsey Grammer is nominated for lead actor in a musical for "La Cage aux Folles".
The nominations for the leading actress in a play category include Viola Davis for "Fences", Valerie Harper for "Looped", Linda Lavin for "Collected Stories", Laura Linney for "Time Stands Still" and Jan Maxwell in "The Royal Family".
Scarlett Johansson also landed a nomination for featured actress for her performance in "A View From the Bridge".
Best musical nominations went to Green Day's "American Idiot", "Memphis", "Million Dollar Quartet" and "Fela!"
British actor Eddie Redmayne, nominated for featured actor in a play, said working in "New York" had been a great experience for a "newbie".
"From the beginning, I felt a sort of fear of being an impostor, of being a Brit bringing a 'New York' play to New York," he said. "The way it's been embraced by people has been completely overwhelming."