Movie review: Fellini-inspired musical 'Nine' adds up a few numbers shy of Italian masterpiece
By David Germain, AP
Tuesday, December 15, 2009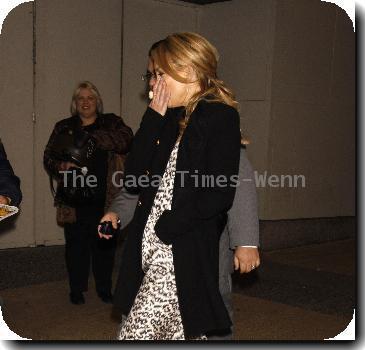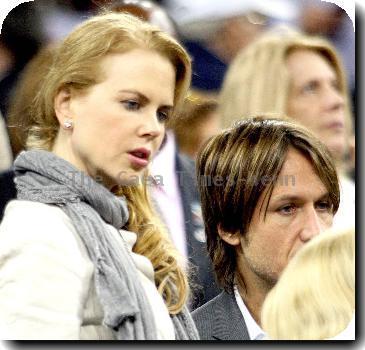 Review: 'Nine' adds up few numbers shy of Fellini
Title-wise, the musical "Nine" registers half a digit higher than "8 1/2," the Federico Fellini masterpiece that inspired the stage show that was the source for this new movie version.
On a scale of 1 to 10, though, "Nine" comes in somewhere around a 5, maybe 5 1/2.
Yeah, comparing the two is unfair, but "Nine" is the same story at its core. And despite stars with enough Academy Awards hardware to start their own metal works, Rob Marshall's musical ends up as an amiable but muddled music-video rehash of Fellini's study of a filmmaker adrift in personal and creative turmoil.
Maybe the lofty cast — Oscar winners Daniel Day-Lewis, Nicole Kidman, Penelope Cruz and Judi Dench among them — raises expectations too high. Certainly Marshall's revival of the movie musical on the sly and spirited "Chicago," a best-picture Oscar winner, also jacks up anticipation for "Nine."
Though the musical numbers are grandly staged and delivered with earnest, the songs are not all that memorable — including three new ones written expressly for the film version.
The crises of a filmmaker — pampered and fawned over by everyone he encounters, with a beautiful wife, a knockout mistress and other gorgeous women lining up to sleep with him — comes off as trifling. It's hard to care about this guy's little bout of writer's block when he's got it all and then some in his personal and professional lives.
Day-Lewis stars as Guido Contini, a 1960s Italian filmmaker besieged by paparazzi and hangers-on as he prepares to start his latest movie — even though he hasn't a clue what it's going to be about.
Guido's mired in a creative funk, and we follow him through vibrant musical fantasies as he tries to work through his problems with help from the women in his life, past and present.
They include his departed mom (Sophia Loren), his mistress (Cruz), a lusty fashion reporter (Kate Hudson), his costume designer (Dench), his screen muse (Kidman) and his wife (Marion Cotillard).
The women are stunning — Kidman a golden-goddess cousin to Anita Ekberg in Fellini's "La Dolce Vita," Loren a grand dame of class and dignity, Cruz sizzling as she gyrates through her bump-and-grind number in smoking hot lingerie.
From "Moulin Rouge," we all knew Kidman could belt out a tune, and there was no doubt about the pipes of Fergie, the Black Eyed Peas singer who co-stars as a sexual symbol from Guido's boyhood and captures old-school Italian sensuality that would have been at home in an early Fellini flick.
Calculated to be show-stoppers, the songs often end up as quaint throwbacks (Hudson looks great in her go-go get-up but looks as though she's stuck in a musical interlude on "Rowan & Martin's Laugh-In," where her mother, Goldie Hawn, got her start).
Michael Tolkin and Anthony Minghella, "The English Patient" filmmaker who died in 2008, share credit for the screenplay, which has clever exchanges (some borrowed from Fellini) but mostly offers patter between songs.
The musical interludes are overly stagy and not well integrated into the story. It feels as though the actresses lined up single-file waiting for their big number, each woman getting a chance to croon a little something about the meaning of Guido's life before wandering off into the background of the film.
As the weary wife of unfaithful Guido, Cotillard gets two songs, appropriate since her character is the heart of the story and the actress herself is the best thing about the film.
Cotillard lip-synced through the songs in her Oscar-winning performance as Edith Piaf in "La Vie En Rose," and she may have the weakest singing voice among the "Nine" stars. Still, her performance, whether speaking or singing, is a marvelous mix of patience, virtue, melancholy and simmering fury.
The simple, sad stares of a disillusioned woman, conveyed by a gifted actress, prove more powerful than all the ostentation and extravagance that Marshall and his production team can throw up on the screen.
"Nine," a Weinstein Co. release, is rated PG-13 for sexual content and smoking. Running time: 118 minutes. Two stars out of four.
Motion Picture Association of America rating definitions:
G — General audiences. All ages admitted.
PG — Parental guidance suggested. Some material may not be suitable for children.
PG-13 — Special parental guidance strongly suggested for children under 13. Some material may be inappropriate for young children.
R — Restricted. Under 17 requires accompanying parent or adult guardian.
NC-17 — No one under 17 admitted.
Filed under:
Entertainment
Tags:
Arts And Entertainment
,
Award Shows
,
Events
,
Fergie
,
Goldie Hawn
,
Kate Hudson
,
Movies
,
Music
,
Nicole Kidman
,
Parenting
,
Relationships