Lutz & Facinelli Shoot Down Gay Rumours
By WENN
Friday, November 20, 2009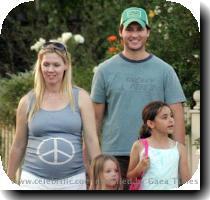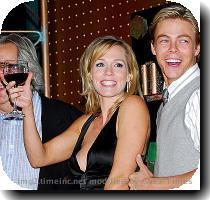 TWILIGHT father and son PETER FACINELLI and KELLAN LUTZ have dismissed murmurings of a secret gay romance after photos surfaced of the two actors holding hands.
Both stars find the gossip amusing, with Lutz joking there are far more damning shots of the pair together.
He tells Eonline.com, "It's the naked one (photo) of us in the bubble bath that would really get us into trouble!"
Facinelli is also poking fun at the fuss - posting the picture on his Twitter.com blog and quipping, "Co-stars caught holding hands… Guess this picture proves everything."
And the actor, who is married to 90210 star Jennie Garth, jokes, "We're just friends. It's weird how rumours get started. You're holding hands with a friend and then the rumours begin."
Facinelli reveals the paparazzi snap was taken in April (09): "We were coming off a plane and the paparazzi were all over us so we were just being goofy. At one point, we even pulled out a Twilight book and started reading it. If they wanted a circus, we were going to give them a good show."
Ironically, Lutz has been romantically linked to AnnaLynne McCord - a castmate of Facinelli's wife on 90210 - but he dismissed dating reports during a recent radio interview.
The actor told Los Angeles DJ Ryan Seacrest he and McCord had been friends since they were both Abercrombie & Fitch models - but they have never dated.