Karen Owen's "Sexcapades" Busted
By Naiwrita Sinha, Gaea News Network
Friday, October 1, 2010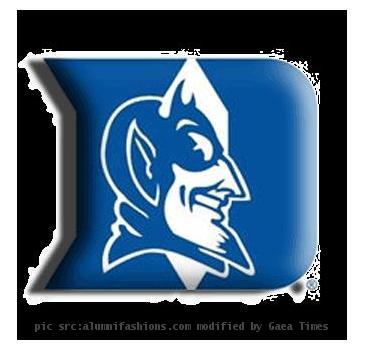 more images
NORTH CAROLINA(Gaea Times.com)- Karen Owen a graduate of the Duke University may have to face lawsuits for invasion of privacy as her PowerPoint presentation in which she kept detailed accounts of her sexual adventures went online and winded up at Jezebel and Deadspin. Personally referred to as the "fuck list", the document titled "An education beyond the classroom: excelling in the realm of horizontal academics" is a detailed record of her sexual adventures with 13 members of Duke's lacrosse, baseball and tennis team. It went viral when she mailed it to her three friends and one of them forwarded it on the net. Her "unofficial sex thesis" then ended up on Gawker sites while circulating the net. Jezebel reacted by blurring the photographs of the athletes and redacted their names. Deadspin however has an uncensored version of the list.
Karen Owen has broken down the traits of each guy in terms of creativity, aggressiveness, physical attractiveness and much more and ranked it on a grade of 1 to 10. In her interview with Jezebel, Karen Owen said that she had no plans for the list to leak out and she never intended to hurt anyone on the list intentionally. After this incident Karen Owen has reportedly deleted her profile from social networking sites.
The 13 guys were reportedly unaware of the existence of the list and now that their personal information is doing rounds on the internet without their permission it is not unlikely that a few of them may have contacted their lawyers. Though no lawsuits against Karen Owen have been filed yet there is a good chance of her being dragged in court.