Abirami Online Booking Is On For Endhiran
By Naiwrita Sinha, Gaea News Network
Monday, September 20, 2010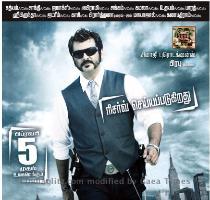 more images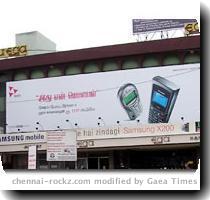 more images
CHENNAI, INDIA (Gaea Times.com)- Those who are waiting for the release of Endhiran starring Rajnikanth and Aishwarya Bachchan, that is yet to release can book advance tickets online. Some of the theaters in Chennai have already opened online booking facilities. Abirami hall in Chennai is experiencing heavy visits for Online booking . The movie is releasing in three languages, Hindi, Telugu and Tamil on 1st of October 2010 in all over India. The online ticket booking facility are available on several ticket booking sites over the net.
Major Halls in Chennai like Sangam, Devi Complex and Abirami along a few others will open their own online booking for the movie. Other major Theaters throughout the country will follow the lead on their official websites. Chennai will be showing the movie across 300 screens. That is movie is on the verge of becoming a hit even before its release is clear from the online search for Abirami online booking for Endhiran show tickets.
The film was originally scheduled for a release on September 24 2010 but is now releasing on October 1, 2010. The film named "Robot" is expected to crash record in South India as Rajnikanth's fans have been desperately awaiting the release. The number of people trying to book a ticket online in advance is huge. The popularity of the film seems to be huge outside the country as well. In New York a theater by the name of Jackson Heights sold all its tickets with ten minutes of opening their advance booking facility. The movie will be released worldwide with 2250 prints and in 3000 screens and at the rate which is going it is expected to shatter many records. It is the first Indian film to have done so. The music of the film has been composed by A R Rahman. Surely in such a scenario halls like Abirami are trying to make the most of it.