Akshay Kumar to host, judge cookery reality show
By ANI
Thursday, September 9, 2010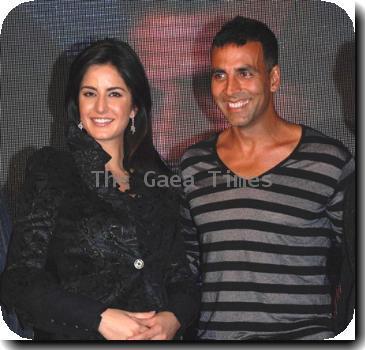 MUMBAI - Bollywood actor Akshay Kumar is all set to hit the television with a reality show on cookery show called 'Amul MasterChef India'.
Akshay announced this at a press conference here on Wednesday. He said he loves cooking and is excited to be a part of the show.
"It takes me back to my roots where I belong. It reminds me about my old days. I feel so comfortable over here. So that's the one basic reason why I wanted to do this show and that's why I opted for this. I think that reason is more than enough," said Akshay.
Kumar added that he has been following the international version of MasterChef regularly, and is pleased that the challenge would be open to the Indian audience as well.
"The food that you eat, I also have the same food. But I don't have food after 7.00-7.30 in the evening. If you can follow it, you will be healthy forever. I guarantee you that," said Kumar.
The actor used to work as a chef in Thailand before he joined the film industry.
The show will have 12 contestants who will be given a chance to showcase their skills and will also be groomed by professional chefs.
Chefs Kunal Kapoor and Ajay Chopra will also judge the contestants along with Akshay Kumar.
MasterChef will be aired on a private cable channel from October 16. By Shaikh Sharik (ANI)