Kara DioGuardi reportedly out at 'American Idol'
By Soumitra Mondal, Gaea News Network
Friday, July 30, 2010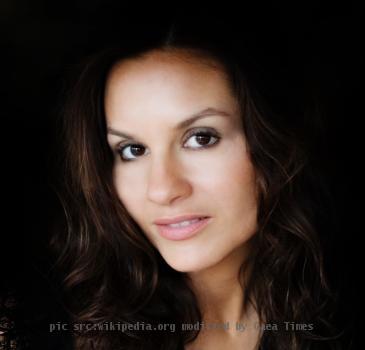 more images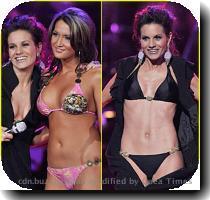 more images
New York (GaeaTimes.com) - Kara Elizabeth DioGuardi, American singer, record producer and known TV personality, was judging on American Idol for two years after joining the show in its eighth season. The audiences were shocked after knowing Ellen Degeneres would be leaving 'Idol' after just one year on the panel. The very next day TMZ reported that two-season judge Kara DioGuardi had been fired from the show. The reason of her being fired is assumed to have connection with the show's negotiation for the next season which will meet the competition's tenth installment.
TMZ reported that after two seasons with four-judge panel which is criticized to take valuable time away from the participants, 'Idol' will return to a three-judge look for the upcoming season which will be starting in January.
Though DioGuardi struggled to find her place in her first year on 'Idol' but she seemed to have been helpful to the contestants in the last season. It's assumed that her option for a third year was not granted due to her year-to-year deal. Amidst the DioGuardi news, it was also heard that one-time 'Idol' mentor Jenifer Lopez would be joining the show as a judge alongside the remaining judge Randy Jackson and another newcomer Steven Tyler. DioGuardi's being fired is also suspected to be the consequence of the expected joining of Lopez and Tyler in the show.
FOX is widely expected to announce the new 'Idol' judges panel at the Television Critics Association Event. Lopez and Tyler are the latest names in relation to the vacancies on the 'Idol' panel after the departure of original lead singer Simon Cowell and Degeners' abrupt bail-out. Among the other musicians who are assumed to be in the mix are Justin Timberlake, Elton John, Harry Connick Jr, Chris Issak and Courtney Love.
The nearly wholesale panel shake up could also be seen with the returning of the former executive producer Nigel Lythgoe. Whatever happens with Kara, this will continue to be Idol's most turbulent hour yet.