Gowtham Menon Picks Kalavani
By SAMPURN
Thursday, July 22, 2010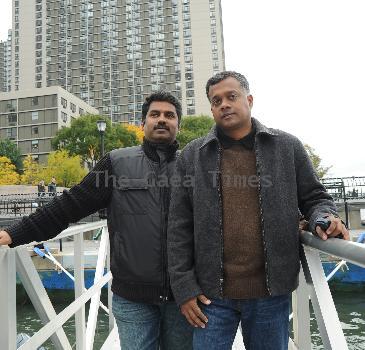 July 22, 2010 (Sampurn Wire): It looks like 2010 is gonna be a very special year for Gowtham Vasudev Menon as the filmmaker has differentiated him as a successful personality in various arenas in film industry. It's worth mentioning that Gowtham Menon has been the co-producer for most of his films including Vettaiyaadu Vilaiyaadu, Suriya starrar Khaakha Khaakha, Telugu film Gharshana starring Venkatesh, and Pachaikili Muthucharam.
Gowtham Menon has been co-producing these films along with his friend Madan under the banner of Photon Factory.
The auteur has now acquired all India remake rights of Kalavani that is successfully topping the charts of box office. The film is directed by debutant Sargunam and is produced by Naseer of Sherali Films. Apart from this project, Gowtham has produced couple of films – Nadunisi Naaigal and Veppam.
Nadunisi Naaigal is directed by Gowtham Menon himself and features Sameera Reddy in the lead role while Veppam is made by Gowtham's long time associate Manju. Both the films are close on the heels of completion and will hit screens by September.
–R. Richard Mahesh/Sampurn Wire