Super 8 Trailer Out
By Tias, Gaea News Network
Monday, July 19, 2010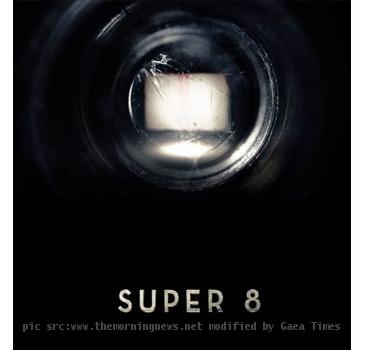 more images
LOS ANGELES (GaeaTimes.com)- The latest buzz on the web is the trailer of 'Super 8'. The trailer was aired for the first time during the show of Iron Man 2 in some theaters and fans have since then shown immense curiosity in the Steven Spielberg production. The film's trailer was also released on the web and became an instant rage. Reports suggest that the film is based in the late 70 and is a tribute by Steven Spielberg and JJ Abrams to the sci-fi film of the 80s.
The trailer of 'Super 8' shows that the film is centered around the mysterious area of an army base called Area-51. There is a massive car crash shown that ends up derailing a train and becoming a horrific accident site. The train is shown to be carrying confidential material that needs to be transported to Ohio. The special effect shown promises that the film will be another jaw experience from the director of Mission Impossible III. Though the trailer does not reveal any of the mysteries whether it is an alien film or a mutation story, there is a supernatural creature shown which is trying to escape from within the crashed train. The 1 minute 30 seconds trailer is enough to make the audience go wide eyed and wondering what the creature inside will be like.
The film has also relied heavily on viral campaigning to create a hype almost a year in advance. The trailer itself has the hidden message saying -'Scariest Thing I Ever Saw' that also leads the fans to the viral marketing site that is being used to market 'Super 8'.