Capsule reviews of 'The Twilight Saga: Eclipse' and other films this week
By AP
Wednesday, June 30, 2010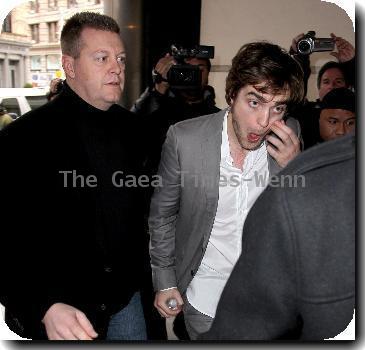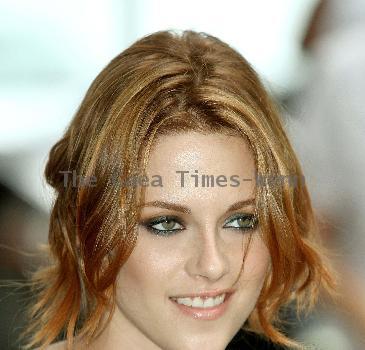 Capsule reviews: 'Eclipse' and others
Capsule reviews of films opening this week:
"The Last Airbender" — A joyless, soulless, muddled mess, but the worst part of all doesn't come until the very end. That's when it makes the clear suggestion that two more such movies are in store for us. Hopefully, that won't happen. Based on the Nickelodeon animated series "Avatar: The Last Airbender," this live-action fantasy adventure has epic scope and soaring ambitions, exotic locations and a cast of thousands, but manages to get everything wrong on every level. It is yet another misstep for writer-director M. Night Shyamalan, whose career has been steadily on the decline since the marvel of "The Sixth Sense." A 2-D movie converted to 3-D, "The Last Airbender" often has a smudged and blurry look about it, as if there's some kind of schmutz on your clunky plastic glasses. This is especially true during moments of darkness or scenes that take place at night — and that's a problem, since a lot of pivotal stuff takes place at night. At least, one can surmise as much. The script is so incomprehensible, it's often difficult to follow, despite several instances of characters stopping whatever they're doing to explain what's going on. Noah Ringer stars as Aang, the prophesied Avatar who will unite the tribal nations of Air, Water, Earth and Fire — people who can manipulate or "bend" those elements, and have been torn apart by war. Dev Patel, Cliff Curtis, Nicola Peltz and Jackson Rathbone co-star. PG for fantasy action violence. In 2-D and 3-D. 103 min. One star out of four.
— Christy Lemire, AP Movie Critic
"Love Ranch" — A movie with prostitutes, guns, boxing and Reno is crying out for the film noir treatment. Instead, the dressing for "Love Ranch" is a soap opera romance. Helen Mirren plays a Madame, Grace Bontempo, and Joe Pesci is her husband and business partner, Charlie "Good Times" Bontempo. They run a Nevada brothel in the '70s where the IRS is prying, Christian groups are circling and a hunky visiting Argentine boxer (newcomer Sergio Peris-Mencheta) is upsetting the place's natural, sleazy order. Loosely based on famed brothel owners Joe and Sally Conforte, "Love Ranch" centers on the romance that develops between Grace and the much younger boxer, who stirs her from a lifetime of cynicism. What's an actress of Mirren's quality doing in "Love Ranch," a supermarket romance novel of a movie? A favor. Mirren's husband, Taylor Hackford ("Ray"), directs "Love Ranch." Wasted in thin bit parts are fine actors like Gina Gershon, Bryan Cranston and Wendell Pierce. R for sexual content, pervasive language and some violence. 118 min. One and a half stars out of four.
— AP Entertainment Writer Jake Coyle
"The Twilight Saga: Eclipse" — With Stephenie Meyer's franchise under new management again, this time director David Slade (best known for the hard-core vampire horror flick "30 Days of Night"), and a stronger story than the first two movies, "Eclipse" manages to do what its two dreadfully dumb predecessors could not. It almost makes believers out of those of us who don't much care whether Kristen Stewart's moon-eyed teen Bella Swan chooses vampire stud Edward Cullen (Robert Pattinson) or werewolf hunk Jacob Black (Taylor Lautner). Almost. The trouble is, while "Eclipse" may not be dreadfully dumb, it's still pretty dumb. Slade uses that to his advantage here and there, lightening up on the relentless gloom of the earlier movies by making fun of some of the franchise's silliness. Still, the movie mostly wallows in what fans love most, that whiny romantic triangle among a schoolgirl and her two beastie boys. Not as if it's news to Meyer's millions of readers, but this time out, vamps and wolves team up to stop an army of extra-nasty newborn bloodsuckers. PG-13 for intense sequences of action and violence, and some sensuality. 121 min. Two stars out of four.
— David Germain, AP Movie Writer