Iliza Shlesinger's Own Show
By Ronee Roy, Gaea News Network
Saturday, June 5, 2010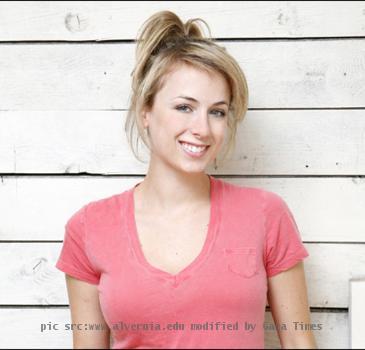 SAN FRANCISCO (GaeaTimes.com)- Iliza Shlesinger performed in her own half hour show on Comedy Central on Friday. The 27 year old American stand-up comedian was awarded her own show after winning the 6th season of 'Last comic Standing'. She became the first female and youngest competitor to win the show that has previously been dominated by male contestants.
Iliza Shlesinger said after wining the competition that doing stand-up comedy is not easy. Iliza Shlesinger was called in by other contestants in the competition for two head to head elimination rounds, both of which she won. In the final she went up against Jeff Dye and Marcus. Marcus was the first to get eliminated and then Iliza Shlesinger's 'killer' performance stole the show.
Iliza Shlesinger started off her career with a major in Film from Emerson College in Boston. She transferred to Boston after one year in the University in Kansas. She moved to Los Angeles to Pursue a career in stand-up comedy after college and soon gained immense popularity with the 'Whiteboy Comedy' group of stand-up comedians. Presently Ilina Shlesinger is the host of 'The Weakly News' that airs on Stream TV. She has also been a part of History Channel's 'History Of A Joke'.
Her personal show that aired this Friday has made her a hot search item on the web and also given her the due limelight for her talent. Iliza Shlesinger now joins the gang of 'Last Comic Standing' winners that has the likes of Jon Hefron, Josh Blue and and Alonzo Bodden. Season 7 of 'Last Comic Standing' is due to be aired later this week on June 7.