Mel Gibson's ex-girlfriend to hold Chernobyl charity concert in native Russia
By AP
Monday, April 19, 2010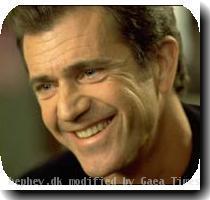 more images
Mel Gibson's former partner to help Chernobyl kids
MOSCOW — The Russian-born singer who split from Mel Gibson earlier this month says she will play a charity concert in Moscow to aid victims of the 1986 Chernobyl nuclear disaster.
Oksana Grigorieva said Monday the concert will be for affluent Russians and the proceeds will pay for vital surgery for children born in the area affected by the radioactivity.
Grigorieva told journalists she had already funded operations for 50 children with heart conditions and leukemia in Ukraine, Belarus and Russia.
Grigorieva and Gibson split earlier this month after a three-year romance. She said they had agreed to raise their baby daughter Lucia together.
The radiation left after the meltdown at the Chernobyl plant still affects thousands of children born in the area.