I hope Indians appreciate 'Hurt Locker': Kathryn Bigelow (Interview)
By Robin Bansal, IANS
Friday, April 9, 2010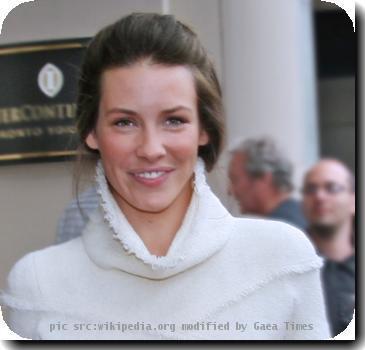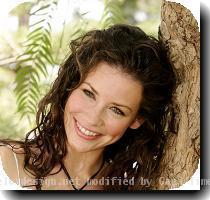 NEW DELHI - Kathryn Bigelow, the only woman to win an Oscar for direction, hopes her film "The Hurt Locker" - on a US bomb disposal squad in Iraq - will make Indian audiences "understand that soldiers are acting as nation builders and peacemakers".
"I am expecting that the Indian audience will appreciate our work too. I want them to understand that soldiers are acting as nation builders and peacemakers. They have courage and heroism, but fragility under fire too and the effective or ineffective ability to retain composure in a life or death situation," Bigelow told IANS in an email interview from California.
"I want my audience to love our work. So let's just cross our fingers now and hope for the best from the Far East as well," she added.
"The Hurt Locker", about a US bomb disposal squad in Iraq, has an ensemble cast of Jeremy Renner, Anthony Mackie, Brian Geraghty, Christian Camargo, Evangeline Lilly, and Ralph Fiennes. It was released in India Friday.
Bigelow's war drama "The Hurt Locker" edged out ex-husband and acclaimed filmmaker James Cameron's "Avatar" in the race for the Oscars this year. The film not only won six Oscars, it also made Bigelow the first woman to take home the golden statuette for a director in the 82-year-old history of the Academy Awards.
Having to her credit films like "Near Dark", "Point Break" and "The Weight of Water", Bigelow is now keeping busy "working on pre-production of an untitled drama series for television" and the script of her next film.
"Nothing final for now. But for sure with Oscars has come a big responsibility; so whatever I do next has to be bigger than this because now with appraisals I have also added critics to my audience, who will review my work in more stringent ways," she said.
Having successfully dealt with Iraq in "The Hurt Locker", the 58-year-old may plan an India-based film.
"I don't know as of now, but I do have plans," she said on planning a film on India. "I will certainly think about it and would love to experiment with different subjects. So let's see how it works ahead," Bigelow said.
"Now with its (Indian) entertainment industry really known well in the world, Indian cinema, I feel, is a different journey all together," she added.
Asked if she had heard of any Indian filmmakers or actors, she said: "I don't know many (Indian) actors and not much of cinema. I only know of Indian directors in the UK or US making India-based films like Mira Nair, Shekhar Kapoor."
And has she seen any Indian film?
"I like to watch world cinema and have seen lots of non-English films, say, Iranian, Portuguese, Korean but have not seen any Indian (ones) yet. Though I have seen Shekhar Kapoor's 'Elizabeth', Danny Boyle's 'Slumdog Millionaire' and Mira's 'Amelia' then 'Bride and Prejudice'… I liked them all. They have done incredible work," she said.
Would she like to collaborate with Indian actors?
"Well, I don't know much people there but certainly when things work, you get to know a lot of them. But not thought as of now. But certainly I would plan to be there workwise.
"And, yes, I don't mind working with Indian artists as Bollywood is now the second largest film industry in the world and it is growing at a fast pace," said Bigelow who is yet to visit India.
"I haven't been there, but, yes, I will surely make a visit soon. I adore Indian culture and would definitely love to visit this divine place whenever I get a chance," she said.
(Robin Bansal can be contacted at robin.b@ians.in)