Jr. NTR Engagement Today
By Naiwrita, Gaea News Network
Thursday, April 1, 2010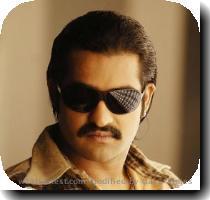 more images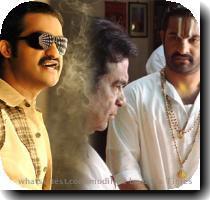 more images
CHENNAI, INDIA (Gaeatimes.com)- The well known actor of the Telugu film industry, Jr. NTR, got engaged on Apr 1 to Narne Lakshmi Pranathi. The marriage of the two is scheduled to be held in the May of this year. The date of the marriage has not yet been fixed, and no tentative date has also been given out. The Jr. NTR engagement comes at a good time, when the 26-year-old actor is busy with the shooting of his latest film, "Brindavanam," which is being directed by Vamsi Paidapalli. Jr. NTR will be starring alongside Kajjal Aggarwal and Samantha in the film.
The Jr. NTR engagement to Narne Lakshmi Pranathi, who is currently completing her intermediate studies in Hyderabad. She is only nineteen years of age, and is the daughter of Narne Srinivasa Rao, who is the Chairman of the StudioN Channel. The engagement took place on the residence of Narne Lakshmi Pranathi, at about 8:15 in the morning, approximately. The families of both the would-be groom and the would-be bride were present to bless the auspicious occasion.
The news of Jr. NTR's engagement to Narne Lakshmi Pranathi comes as somewhat of a surprise, as it was being considered to be a rumor, despite the fact that it had been announced long back on the pages of some popular gossip magazines. Needless to say, the information had led to a lot of speculation, although not all had turned out to be correct. For example, it was being considered that the engagement ceremony would be held at the Hotel Novotel, but that turned out to be wrong. The media were not allowed at the venue of the engagement.