Sheen's Uncle 'charlie Is A Good Man'
By WENN
Tuesday, January 5, 2010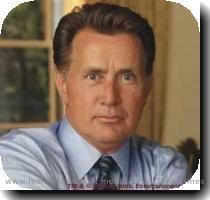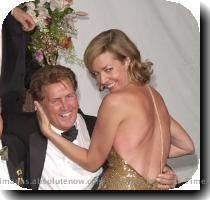 CHARLIE SHEEN's uncle has spoken out about the actor's Christmas bust-up with wife BROOKE MUELLER - insisting the story has been "blown out of proportion".
Sheen was arrested on Christmas Day (25Dec09) following an altercation with Mueller in Aspen, Colorado and faces charges of second-degree assault, menacing and criminal mischief over the incident, in which he is alleged to have threatened his wife with a knife.
And now Joe Estevez, brother of the Wall Street star's dad Martin Sheen, has spoken out in his nephew's defence. He's adamant the real details of the story are only known to those involved, and has given Sheen his backing.
He tells E! Online, "It's a sad situation on everybody's part,. Everybody wishes it didn't happen. Hopefully everyone can move on positively. There's just as much chance of her (Mueller) being a drama queen as of what she's saying being true. Maybe he was angry - maybe that's true and maybe it was an embellishment. Let's give the couple the benefit of the doubt. I think it's much ado about nothing. If they were any other couple in the world, it would be gone and forgotten. Because it was Charlie and Brooke, they're (the press is) taking it to the max (maximum)."
And Estevez is proud his nephew has gone back to work on his hit TV show Two and a Half Men, without "complaining" about his situation.
He adds, "He's not crying to anyone; he's sucking it up. I understand he's back at work today. First day back… doing his job, not complaining, not crying to the press. He's just being a man about it. He's a good guy. Charlie is a good, sweet man. Sometimes you're a little too trusting. Charlie should be on his guard a little bit more."