With its blood, terror, valour, 26/11 spawned books, movies (One Year after 26/11)
By Quaid Najmi, IANS
Monday, November 23, 2009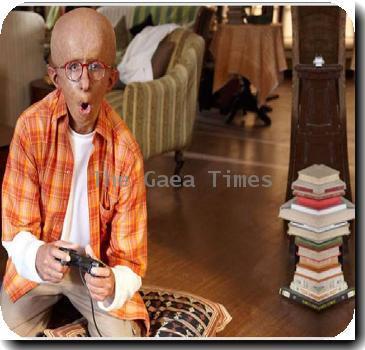 MUMBAI - Blood and gore, fear, good versus evil, acts of valour, moving tales of survivors, grief, a dash of high society…26/11, perhaps more than any other single event in India's recent history, had all that it takes to spawn books and movies.
A year on, while over a dozen books on the Mumbai terror attacks have been penned, Bollywood has registered over two dozen film titles, besides several documentaries and short films.
Megastar Amitabh Bachchan will feature in a documentary on the subject.
"As 26/11 looms ahead, the media prepares to commemorate those horrid moments with programmes aimed at rebuilding episodes in the memory of those who lost their lives and those brave who fought for the lives of others," he wrote on his blog bigb.bigadda.com.
"India TV does a documentary of the event and I record a most apt poem from my father's (Harivansh Rai Bachchan) works that talks of building our nest again with fortitude and pride."
Several private documentary filmmakers are making short films on the terror attacks and international news networks and television channels are also doing special programmes, commemorative series and shows.
Actor-politician Vinod Khanna plays an important role in a telefilm on 26/11. "This project is a tribute to the victims of the terror attacks. The production team thought I was suitable for the role and I quite liked the project."
Titled "Unn Hazaroon Ke Naam", it has been produced by Sphere Origin and will be aired Nov 28-29 on STAR Plus.
"I play a father whose son and daughter-in-law get shot at CST and how his grandson escapes the gunshot. The movie is about people who lost their near and dear ones in the siege," Vinod told IANS.
Nearly 30 movie titles have been registered with Bollywood's two producers' associations IMPPA and AMPTPP.
These include "Total 10″; "26/11 Taj"; "Operation 5-Star Mumbai"; "Bird's Point of View: Taj Terror"; "Mission Taj"; "26/11-Mumbai Under Terror"; "Nariman House"; "26/11 @ Mumbai Operation"; "The Fidayeen"; "Dahshat Ka Halla"; "Shootout at Taj"; "Shootout at Oberoi"; "Shootout at CST".
Director Rajkumar Gupta of "Aamir" fame, however, feels filmmakers shouldn't rush in because it is difficult to weave such subjects into a time span of two-and-a-half hours.
"It is a very complex issue. To show it in that span, one has to do a lot of research, cross check facts and delve into a lot of psychology as it is a very recent tragedy. It is not fiction. It happened around us and one has to be very careful in showing them," Gupta told IANS.
Hundred and sixty six people were killed in the blood bath when 10 Pakistan-based terrorists held the city to ransom for 60 hours.
A group of 20 school kids has already shot a film titled "MH (Muslim, Hindu) 26/11 - Mumbai Under Attack", which was premiered early this year.
Made by children aged between 11 and 14, the film highlighted how the images of the attacks - that were shown live by the media - affected children. The project had been funded and supported by the Ryan Foundation.
Plenty of books have already hit the shelves.
So far the books in English already include: "Who Killed Karkare?" (by S.M. Mushrif, ex-Inspector-General of Police, Maharashtra); "26/11 - Mumbai Attacked" (Edited by Harinder Baweja, Roli Books); "26/11 The Attack On Mumbai" (Introduced by Vir Sanghvi, Penguin Books); "War Zone Mumbai" (Mrityunjay Bose, Pentagon Press).
There are more: "Investigating The Mumbai Conspiracy" (by Wilson John and Vishwas, Pentagon Press); "Mumbai Under Siege" (by Nikhil Dixit, Jaico Publishing House); "Mumbai 26/11 - A Day of Infamy" (by B. Raman, Lancer Publishers); "Piercing The Heart - Unheard Voices Of 26/11″ (by Simran Sodhi, Rupa & Co).
There are books in Hindi and Marathi as well. While "Dahshat Ke 60 Ghante - 26/11″ and "Aankhon Dekhi" are in Hindi, Jitendra Dixit's "26/11: Woh 59 Ghante" is in both Hindi and Marathi.
(Quaid Najmi can be contacted at q.najmi@ians.in)