Juhi Chawla and Manisha Koirala team up for Onirs next
By SAMPURN
Thursday, September 17, 2009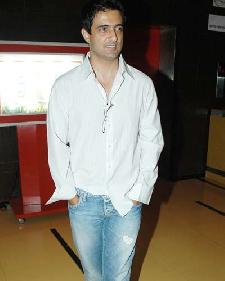 After completing I Am Omar, the director Onir has announced the title of his next one, I Am Megha.
I Am Megha, like I am Omar is one of the short stories in the film titled I Am.
The story of I Am Megha is set in Srinagar, the summer capital of Kashmir. Onir has roped in Sanjay Suri with whom he recently had paid a visit to Srinagar. The film also stars Juhi Chawla, Manisha Koirala and Sanjay Suri. I Am Megha is a story of two women separated by circumstances. Megha, a Kashmiri Pandit abandons her home and becomes a part of a neglected statistics of an internal refugee and a Muslim woman (Rubina), who stayed in the valley.
Onir is very excited about his five short films, which will culminate in one film titled I Am. Amit Trivedi has given music to the film.
-Esha Razdan/ Sampurn Media