'Beyond Scared Straight' Gets Mixed Reviews
By Reema, Gaea News Network
Friday, January 14, 2011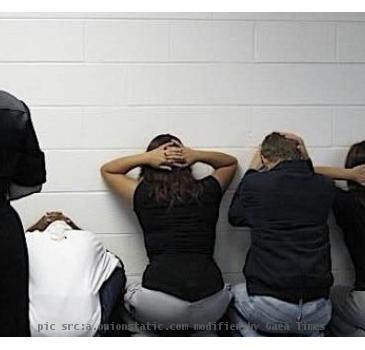 more images
LOS ANGELES (GaeaTimes.com)- "Beyond Scared Straight" that was premiered on Thursday in A&E aimed to focus on the adversities and the painful life, that one has to lead in a jail. It took few young female juvenile delinquents to Valley State, where they are exposed to the harshness of a prison life. Although the show was meant to be responsible, by highlighting the negative aspects of such a life, and thereby helping in reducing juvenile delinquency from the society, many people are under the impression that the show may make the matter worse, and intensify youth's reliability of anti-social means.
Executive Director of Coalition for Juvenile Justice, Nancy Gannon Hornberger said that the show does not at all has the 'helpful approach', as it claims to. She is very much against the idea of scaring the youth to imbibe good behavior in them. She also urged the channel to resort to more responsible means and productive approaches, if they at all want to serve the purpose of eradicating juvenile delinquency from the society. State juvenile justice of Georgia, Joe Vignati said that A&E definitely needs to either substantiate or remove something from the show. A research conducted by meta-analysis done by Campbell Collaboration, based on the same issue showed that the result of "Beyond Scared Straight" would be more harmful, as it might prompt the youth to pursue the "negative direction".
On the other hand, even inmates from several jails have disapproved the channel for their new show "Beyond Scared Straight". A 50-year-old inmate, Green Eyes, who is serving a life long sentence for a murder case, said that the participants should rather go to school and learn some good things, as they know nothing yet. Some sources say, that featuring these delinquents on television, would only help in sensationalizing the matter that would further provoke these participants to pursue wrong means in future rather than abstaining them from doing so.