Colton Harris-Moore On "48 Hours Mystery"
By Madhusmita, Gaea News Network
Sunday, November 14, 2010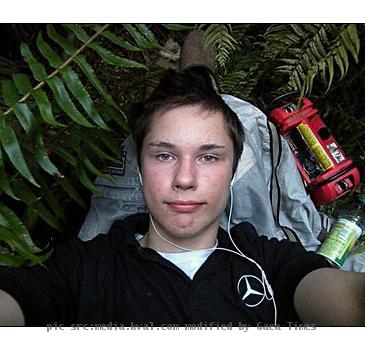 more images
NEW YORK (GaeaTimes.com)- Colton Harris-Moore, who was indicted on five counts last Wednesday, was the subject of "48 Hours Mystery" last night. The show received good reviews from its viewers as it featured exclusive interviews of the law enforcement officials, people who knew him and it ended with Colton Harris Moore's dramatic arrest in Bahamas. However, one thing that gained attention form the viewers was that, every investigator or people who knew him blamed his troubled childhood for all his crimes.
Paul Ciolino, the investigator of "48 Hours Mystery" said that the issue with Colton Harris-Moore is not so much about what he did but the circumstances that forced him to commit crimes. The investigator said that Colton Harris Moore faced physical abuse, metal abuse and also "physical neglect" in his childhood. Bob Friel, who is writing a book "The Barefoot Bandit: The True Tale of Colton Harris-Moore, New American Outlaw" said that he was having nightmares when he began to research Colton Harris-Moore's childhood for his work. He also added that he use to wake up in "sweat" thinking about what the teenager went through in his childhood.
"48 Hours Mystery" also featured Colton Harris-Moore's mother Pam Kohler's interview. However, at the first place she refuses to say anything but later she says off camera that she had been a good mother to her son. She even showed the investigators a collage which Colton Harris-Moore made when he was 15-years-old. The show ended with Colton Harris-Moore's arrest video where the suspect is seen laughing with the police! Paul LaRosa, the producer of the show said that they could not think of any better and "exciting" ending than the video footage.