'Smart Angel' Kate Jackson writing memoir, scheduled for June 2011
By AP
Tuesday, August 3, 2010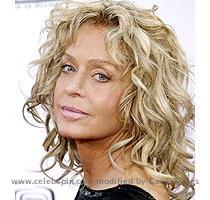 more images
'Smart Angel' Kate Jackson writing memoir
NEW YORK — The "Smart Angel" is writing a memoir.
Gallery Books said Tuesday that "Charlie's Angels" star Kate Jackson will look back on her acting career and her personal crises and triumphs, from surviving breast cancer to adopting a boy.
The book, currently untitled, is scheduled for June 2011. Gallery is an imprint of Simon & Schuster.
In the 1970s, Jackson starred with Farrah Fawcett and Jaclyn Smith on the hit TV series "Charlie's Angels."