Fashion Trends In Bollywood (1960 2010)
By SAMPURN
Wednesday, July 28, 2010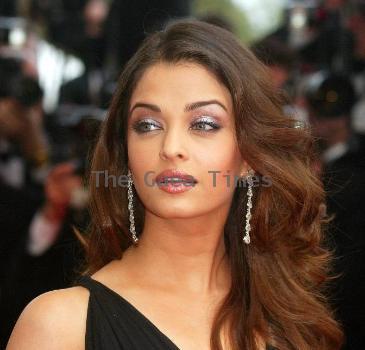 July 28, 2010 (Sampurn Wire): The history of the fashionable trends or rather the changing trends of fashion in the Bollywood Hindi cinema date back almost to the decades of the 60s till the current phase of the year 2010. And it was in the earlier time zone of time spanning the last four decades of the last millennium that popular star pairs like Dilip Kumar–Madhubala, Rajendra Kumar–Mala Sinha, Raaj Kumar­–Meena Kumari, Biswajeet–Saira Banu, Sunil Dutt–Sadhana, Joy Mukherjee–Asha Parekh, and above all Raj Kapoor–Nargis had played a key role in evolving a fashion conscious trendy style of their own, which in the long-run had literally turned out to be a trendsetter of that particular era.
Yet the metamorphosis of these styles endorsed so painstakingly by them had somewhat failed to reach its dizzy heights, its pinnacle even then too as even their collective or individualistic contributions had paled in significance compared to the global standards and parameters of that particular phase. Nevertheless it was their fans who had become their torchbearers by draping themselves in whatever they had flaunted in their on-screen lives thereby gracefully and joyfully albeit blindfoldedly adopting all their styles. Yes, the poor guys used to hang themselves on to every shred of fabric which used to be a part and parcel of their attire just like they were accustomed to hang on to and mouth every bit of dialogues ever uttered by them.
To begin with the analysis of this trendy obsession we go back to the era of Dilip Kumar, Madhubala, who ironically were well-known more for their respective images of a tragedy king and Venus of beauty rather than their wardrobe or their hairstyles. In fact, it was Madhubala's fetching, winsome, and infectious smile that had a trendsetting impact of its own. The eternal Devdas had lacked in this department too. Later on, it was Rajendra Kumar who had given a boost to executive looks and styles of dressing down while his co-star Mala Sinha had seemed more than happier by slipping in and out of her tight churidaars, kurtas and, of course, hallmarked by her then inventive 'Chidiyon Ka Ghosla' (Bird's Nest) type of wriggly wigs.
And then believe it or faint, the combined haute couture stylish affairs of these two stars were blindly followed by the other stars of their ilk too more especially by Shashi Kapoor–Sharmila Tagore, the latter in her individualistic capacity had also popularized the conceptualized fashion of the tightly knotted at the back kind of cholis probably to kick off a bare backed trend of its own, Jeetendra (who was known more for his obsessive passion and penchant for everything white from headwear to footwear than for his acting skills then) – Mumtaz and last but not the least garam dharm Dharmendra and his better half dream girl (or should it be dream woman by now) Hema Malini. And then but then trust Raaj Kumar–Meena Kumari for being simplicity and serenity personified.
So the former, in tow with the evergreen Dev Sahab (Anand), was content with an ordinary muffler draped round his neck while the latter always relished her plain white and borderless cotton sarees to enhance her tragic image or rarely with heavily bedecked and bejeweled attire to spark off the rich looks of her characters. Then came stars like Biswajeet and Joy Mukherjee who were more fond of their well cut, well tailored (the darzis of that era thrived on them) and well designed trousers rounded off with readymade not made to order body hugging T Shirts. While their co-stars Saira Banu, Asha Parekh and later on even Raakhee, surprisingly aped their contemporaries like Mala Sinha, Sharmila Tagore, Hema Malini, and Mumtaz.
Much earlier, it was Raj Kapoor and Nargis, Sunil Dutt and Sadhana who had indeed made a conscious effort to retain their originality by adopting their own style in whatever they had attired themselves with or more pointedly and precisely with the way they used to present themselves and carry it off with great élan and panache. So what if initially they were barely noticed but later on it had become a fixation for them sometimes too uncomfortable even for their own good like Raj Kapoor's Russian styled polo necked T Shirts, the trademarked white sarees or the long flowing umbrella styled gowns of Nargis, Sunil Dutt's cowboy hats (also copied blatantly by Feroz Khan) and designer goggles in tandem with the long strands of hairs covering his entire forehead and mane (which was earlier noticeable even in his son Sunjay Dutt) and last but not the least Sadhana's especially scissored hairs in steps cut covering just the front portion of her forehead.
To continue further a daring and dazzling twist in the fashion trend that also occurred in the 60s phase itself when the actresses of that era had shed their inhibitions and dared to wear swimming costumes on the celluloid silver screen. And wore they did and how? For i.e. the first ones to kick off this dare to bare trend was none other than Nutan and Tanuja. Yes, indeed they were the first ones to evolve the style of one piece designer style of a swimming costume. Saira Banu and Sharmila Tagore had gone a step ahead in the Eastman colour era. The former wore a shiny, sequined, colourful and a very chamkila albeit a one-piece swimming costume for a film called April Fool, while the latter had worn a shiny one-piece swimming costume for a film called An Evening In Paris and then finally graduating to a two-piece polka dotted bikini for a film called Aamne Samne. How symbolic!
With the conservative actress taking the lead, can the pin up boys oops actors of those times be left far behind. So the first such breed of non actors of those times to herald the trend of going topless by wearing a swimming costume were none other than Dharamendra, Jeetendra, Joy Mukherjee, Deb Mukherjee and above all Biswajeet. Of course the hot-blooded Salman Khan too has blindly followed in their footsteps but with a lot of enthusiastic show off.
Yet in later half of the century fashion trends in the history of Indian cinema seems to have done a complete volte-face. So apart from all the trends of all the stars mentioned herein there are barely anyone which could be held forth or be able to hold its fort on its own especially in the present times too. In between, there was one stray incident, but now forgotten with the time lapse, of the then dress designer Bhanu Athaiya really winning an 'Oscar' for her 'Best costume designing skills' for Richard Attenborough's film Gandhi. The only Indian woman from Bollywood to have bagged this honor till this date!
That apart, the worst hit or rather lost, forgotten or totally erased from public memory were the unusually inventive and great styles that were sparked of by Cabaret dancers like Helen, Bindu, Padma Khanna, Faryal, Jayshree T et al. Indeed their sequined, feathery and even the slit at the right angles designer costumes, in tow with Rajesh Khanna's especially designed Guru Kurtas and Safari Suits, have erroneously failed to find a place in the history of costume designing. That is, if ever there was one written anyway.
Yes, their eclipse certainly signified that the newest breed of the dress designers had arrived and how? No wonder, the present day fashion scenario boasts of a star's favorite and individual dress designers like Manish Malhotra, Hemant Trivedi, Vikram Phadnis, Rohit Bal, Rocky S and above all Akbar Sharief of Gabbana line of fashion wear. Hence gone are the days of the under rated darzis (tailors) and also of the starry relatives who used to firmly latch on and clutch hold of and even shamelessly cling on to this most lucrative and personalized portfolio which in return had always given them everything from name, fame, and moolah to globetrotting 5 star comforts and luxurious perks.
Yet not everything seems to be lost as the new breed of fashion designers have at least brought in a lot more inventive, innovative, and creative changes on the age-old concepts and trends which were, as it is, on the verge of losing their safe grounds and their forceful impact too.
To proceed further, the last millennium had also seen the then contemporary stars like Amitabh Bachchan, Vinod Khanna, Rishi Kapoor, Mithun Chakraborty, Rakesh Roshan et al glamorizing the fashion trends further with their frilly shirts and flannel trousers aptly rounded off with platform heeled foot wears. While their female counterparts, actresses like Rekha and Sridevi attired most of the times in their bell bottoms and puffed sleeved tops, Jaya Prada in her typical Bhartiya Nari get up of starched white cotton and sometimes chiffon and silk sarees, had indeed made a stylish fashion statement of their own.
Next came the stars lucrative penchant for endorsing brand labels like Big B clad in a Reid and Taylor outfits, his offspring Jr B preferring Armani, Gucci, Ray Ban, Dolce and Gabbana et al both for his on-screen and off-screen dressing up or Fardeen Khan flaunting off his tanned and bronzed brawns in Provogue haute couture ensembles. While their current crop of contemporary actresses like Lara Dutta, Esha Deol, Sameera Reddy, Bipasha Basu, Malaika Arora–Khan et al have gone one step ahead in not only their body piercing acts but also cladding themselves most of the times in their next to nothing looks and attires like mini skirts, halter necked and boob tube tops exposing their midriff or else they just squeeze themselves up in a low rise albeit skin tight designer labeled jeans and sometimes even in a bra exposing see through tops. Not to forget the Dhak Dhak girl Madhuri Dixit in her famous backless choli from Khalnayak or Mandira Bedi, the cricket field sensation, in her noodle straps and garishly offset chakmak sarees.
On the other hand starry actresses like Aishwarya Rai and Rani Mukherjee are still hung up on their mania for favoring and possessing their favorite dress designers like Neeta Lulla and Manish Malhotra respectively. Either of whom ended up creating outfits for them as per the demands of their on-screen characters and the off-screen parties or events that they deem fit to grace. But these creatively designed outfits normally turn out to be like worn today and discarded tomorrow. For i.e. the Cannes festival attire created for Aishwarya Rai or the ultra creative different dresses created and perhaps painstakingly stitched for the Queen Bee to complement her outstanding role in Sanjay Leela Bhanshali's film Black which hardly proves to be a trend setting or stylish fashion statement.
That apart there are some staunch loyalist male stars too like Shah Rukh Khan and Suniel Shetty who strictly prefer to be draped only in the costumes designed exclusively for them, but natural, by their respective spouses Gauri Khan and Mana Shetty. Of course, the latter stacks up and stocks up all of Anna's after use outfits in their exclusive boutique named 'Mischief'. Really some mischief this! The same holds true for the chic look of Saif Ali Khan that has always been offset so well in his well crafted suits and casual wear too. His wardrobe till recently was designed by his ex-spouse Amrita Singh until their marital alliance itself went on the rocks.
A special mention out here must be made of Jaggu Dada (Jackie Shroff) who from the beginning of his career till this date has never worn any shred of clothing except that designed by his personal friend cum designer Anna Singh. No wonder that none of these abovementioned stars too have ever been able to create a fashionable style statement of their own unlike some of the yesteryears starry actors or actresses.
Besides them there are certain other model turned actors in the lower hierarchy like Dino Morea, Zulfi Sayed, Jatin Grewal, Aryan Vaid, Rahul Deo and Shawar Ali who still sets the ramps on fire by flaunting off designer labels and creations but in real life nothing goes well with them or tempts them to sport like a casual wear of plain body hugging torn at the knees jeans and T Shirt. The hot blooded Zayed Khan has some interesting revelation in this regard, "I am most comfortable, most of the time in my sweaty T shirt and my thoroughly worn out and torn- at-the-knees jeans rounded off with my stinking body odor. So can anyone say that Zayed Khan or the other actors like me are the most stylish and the most fashion conscious person. But speaking on a serious note in my day-to-day life I am mostly dressed up in my normal and casual attire of jeans and T Shirt. No I don't believe in chasing the fashion trends but I do get a kick when fashion trends chase me. Besides I do not appreciate flaunting a fashion trend but being a celluloid celeb sometimes my on-screen style itself becomes my own brand of fashion and style statement. And the last one probably holds true for all silver screen actors like me. And now Zayed Khan's fashion tips. First impression is the last impression sounds clichéd but true. So dress up as per the occasion and maintain your dignity, your poise. Making a genuine impact is more important than making a fake impression."
Sadly enough it is this could-not-care less-attitude that has made the recent fashion and style statement go for a toss. Yet some of them are still known as fashion icons, but hardly any one star worth his salt in his individual capacity can be known as a stylish or hallmarking trendsetter of fashion. Maybe to some extent Salman Khan and John Abraham but even these two have been caught on the wrong foot by highly popularizing their topless looks. But the latter does deserve a noticeable and appreciative look for his Brad Pitt styled long locks and that unkempt stubble. Now if only that could be branded as a trendsetting fashion statement! But then who knows?
So in summation, the history of the fashion scenario will remain incomplete until a new revolution in fashion occurs and it is signed, sealed, and delivered with scissors, needles, and threads. Amen.
– Shaheen Raaj/Sampurn Wire
Filed under:
Bollywood
,
News and Gossips
Tags:
Aishwarya Rai
,
Amitabh Bachchan
,
Brad Pitt
,
Dino Morea
,
Fardeen Khan
,
John Abraham
,
Lara Dutta
,
Madhuri Dixit
,
Rani Mukherjee
,
Rishi Kapoor
,
Saif Ali Khan
,
Salman Khan
,
Sameera Reddy
,
Shahrukh Khan
,
Zayed Khan