Mariah Carey pregnant?
By ANI
Thursday, June 3, 2010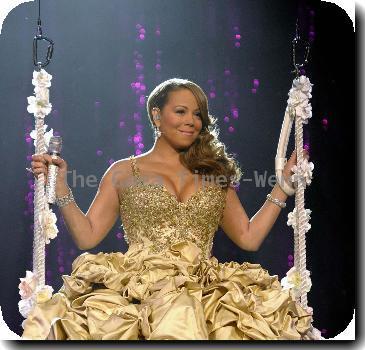 more images
MELBOURNE - Singer Mariah Carey is reportedly pregnant.
Mariah Carey did not comment anything about her reported pregnancy news. After the show "The Emancipation of Mimi" singer wrote in the homepage of her social networking site that she really loves the place full of beautiful people inside out. However, the singer also added that the night was tough for her for some "personal" reasons. Mariah Carey pregnant rumor swirling online more because her husband Nick Cannon has refused to speculate on this talk. Nick Cannon said in one his interviews said that if his wife feels like talking about whatever she wants to talk about, people will hear it directly from her.
Nick Cannon also added that he would not comment about Mariah Carey pregnant issue as it is extremely personal for a woman to deal with the idea of child birth. The American actress commented that the couple would want to keep the news to their closed ones until they are completely certain about his wife's pregnancy. "Men In Black II" actor said that the couple do not want to mislead anybody right at this point of time. Mariah Carey married Nick Cannon in 2008 and back in October 2009 the couple announced that they want to start a family.