Sophia Loren plays her own mother in biopic
By ANI
Tuesday, March 16, 2010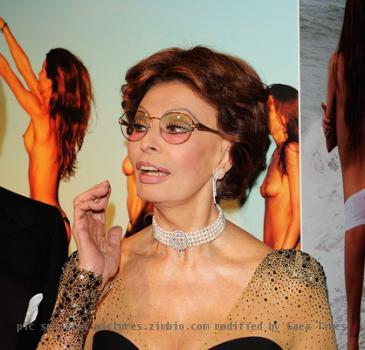 LONDON - Legendary actress Sophia Loren is playing the role of her mother in her TV biopic.
"La Mia Casa E Piena di Specchi" (My House Is Full of Mirrors), based on a book by the actress's sister Maria Scicolone, has been divided into a two part series.
Giuseppe Tornatore's Sicilian village blockbuster 'Baaria' star Margareth Made plays the young Loren.
However, the main character is the mother, Romilda Villani, who fulfilled her thwarted desire of being an actress through Loren.
"Things stay inside you, you never forget and you can't help it," the Telegraph quoted Loren, 75, as saying.
She added: "My life was a wonderful fairytale (but also) a story of war, hunger and begging, because that's what my mother did for us: she fought to give her daughters a name and a future that would not be poor."
The biopic depicts Loren's career, starting with her role as an extra in 'Quo Vadis' in 1950. (ANI)