Coach Dunphy wins again vs. former Penn team, No. 19 Owls pull away in 60-45 win over Quakers
By Dan Gelston, AP
Wednesday, January 13, 2010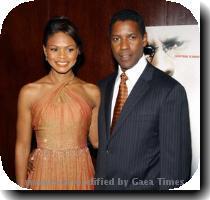 more images
No. 19 Temple holds off Penn
PHILADELPHIA — Fran Dunphy has become as successful beating Penn as he was at leading the Quakers to the NCAA tournament.
Ryan Brooks scored 15 points, Juan Fernandez had 12 and Dunphy defeated his former team again in the No. 19 Owls' 60-45 win over Penn on Wednesday night.
Dunphy, who coached the Quakers for 17 seasons, improved to 3-1 against Penn since moving across town to succeed John Chaney at Temple in 2006. Dunphy led the Quakers to nine NCAA tournaments and has the Owls (14-3) in position for their third straight trip after another win at the Palestra.
"It's a special place," Dunphy said.
Dunphy is always emotional when he returns to the sidelines he roamed for 17 seasons. This one was special because he coached against one of his former star players, interim Penn coach Jerome Allen.
Dunphy showed his pupil he knows the Quakers as well as he knows the route to the Palestra.
"He told me the entire scouting report," Allen said, smiling.
Allen and Dunphy shared some laughs during a pregame chat about an hour before the city rivals tipped off. Allen was a two-time Ivy League player of the year (1993-94) under Dunphy and scored 1,518 points for the Quakers. He started this season as an assistant coach, but was promoted in December when Glen Miller was fired after an 0-7 start.
Penn lost its first three games under Allen, including road losses at Duke and Davidson, before beating Maryland-Baltimore County last week.
"The opportunity that's been presented to Jerome is a terrific one, and it looks to me like he's grabbed it and run with the opportunity," Dunphy said.
In front of Oscar-winning actor Denzel Washington, the Quakers (1-11) stubbornly stuck with the Owls and used a second-half run that cut the deficit to five and make another famous Philly upset at the historic Palestra seem possible.
The Owls never let them get closer and held on for their 10th win in 11 games.
Penn's latest loss attracted some heavy hitters. Washington, wearing a gray Penn T-shirt and dark cap, took his bleacher seat behind press row. He had a halftime conversation with Gov. Ed Rendell, who earned his undergraduate degree at Penn in 1965. Once a fixture, Rendell had been a no-show at games this year as the program plummeted once Dunphy left.
Dunphy brought him back out.
"To play against Penn is a difficult thing for me because of all the meaning that is within this building, within the program and all the years I've spent there," Dunphy said. "Then I've got to look down at the other end of the bench and there's Jerome Allen who meant so much to me as a basketball player at Penn."
Allen in his prime, Jake Shuttlesworth, and Dunphy's return are about all that could save the Quakers this season.
"I almost tried to sub myself in," Allen said. "Once I touched my head, I realized if I don't have any hair, I don't have any eligibility either."
One of Washington's film roles was the subject of a Temple student section banner: "Not Even John Q Could Save Your Team."
Washington has become Penn's A-list fan because his son, freshman guard Malcolm Washington, is on the team.
The 5-foot-9 Washington had his shot rejected in the final ticks of the first half by 6-9, 225-pound Lavoy Allen and the Quakers went into the break down 33-24.
The Quakers did not attempt a single free throw in the first half.
Jack Eggleston scored 14 points for a Quakers team that gamely tried to win one for the new coach.
"He's put every effort into every game so far and he's a competitor," Eggleston said.
Justin Reilly's only two baskets for the Quakers were big ones midway through the second. He hit a 12-foot jumper and a 3-pointer during the 10-0 run that brought Penn to 45-40.
The Owls mixed the ball around and used a series of layups and free throws to slowly pull away. Dunphy yelled "No shots! No shots!" while the Owls held the ball in the final minute. Temple even took a shot-clock violation.
Dunphy shared a handshake and hug with Allen after the Quakers lost their first home game in 36 days.
The Owls know all about how to pull off the big upset after upsetting then-No. 3 Villanova last month in a win that shot them into the national rankings.
"We just have to be aware that we're a team that everybody's looking forward to playing," Brooks said. "We've put ourselves in a good position right now."
Temple assistant coach Matt Langel, a former Quaker, left at halftime because his wife went into labor.