Bhandarkar wants to make comedies, musicals too (Film Snippets)
By IANS
Saturday, November 14, 2009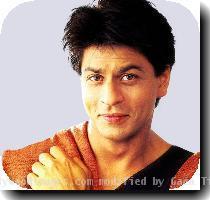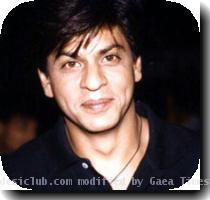 MUMBAI - After making several hard-hitting films including his latest "Jail", Madhur Bhandarkar says he wouldn't mind trying his hand at a comedy or a romantic tale.
"I want to make other films like a comedy, musical or a romantic movie, but it'll again be in my parameters and will be my kind of cinema. I definitely want to try other genres but a Madhur Bhandarkar stamp will always be there on it," he told IANS.
"Jail", which stars Neil Nitin Mukesh and Mugdha Godse, is a film on the gritty realities of a prison and the inmates. The other critically acclaimed movies Bhandarkar has made include "Chandni Bar", "Page 3″, "Corporate" and "Fashion".
"All my films will be semi-real no matter what the story," the director said.
-*-
I don't know how to cook: Karisma Kapoor
Karisma Kapoor, a self-confessed foodie who is expecting her second child, confesses that she doesn't know how to cook.
"I don't know how to cook. I just know how to eat everything, as I love food. I can only make tea, coffee and omelettes," Karisma told IANS.
The actress has a four-year-old daughter with businessman husband Sanjay Kapur and says she loves good food but she is one of those actresses who has always flaunted a svelte figure.
Asked if she was into dieting, the 35-year-old said: "I am not into exhaustive drastic dieting or anything."
The actress, who took a sabbatical from the big screen after her wedding in 2003, hopes to have a second innings in the film world in future.
"I am hoping to get back to work and reach out to audiences," she said.
-*-
Singer Anushka debuts as actress in 'Dulha Mil Gaya'
Pop star-turned-VJ Anushka Manchanda is all set to make her acting debut now with comedy "Dulha Mil Gaya", which stars superstar Shah Rukh Khan, Sushmita Sen and Fardeen Khan.
The 24-year-old has sung three songs in the film and is more excited about her music career than acting.
"It's not much…maybe a scene or two…but the amount of fun I had doing it was superb. I have three songs in the film and I am more excited about that than anything else as I had a blast doing them and had a great time singing," Anushka told IANS.
"Acting etc is fun and if something like that happens, I'll do it but I am very clear that my main focus right now is my music. I have age on my side; so if I can do other things I'd like to," said Anushka, who has sung in films like "Golmaal" and "Chandni Chowk To China".
The multi-starrer is slated for a Dec 11 release.