Grace Potter Alikes Grace Slick? Old vs New!!
By Mayuri, Gaea News Network
Thursday, August 26, 2010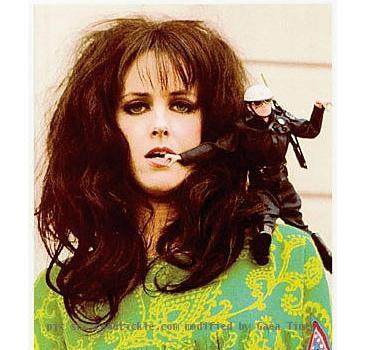 more images
LOS ANGELES (GaeaTimes.com) — Have you heard the songs of the upcoming singer Grace Potter? Do you get any feel of the 80's admirable singer Grace Slick after listening to Potter's voice? The thing that most people are noticing today is that the lead singer Grace Potter of the famous band Grace Potter and the nocturnals bears a lot of resemblance with Grace Slick, the American singer belonging to the era of 1980.
Grace Slick was a popular singer who had a rebellious style of singing with a powerful voice. She is acclaimed to bring a melodious appearance to pop and rock music and added a dirty alteration to it. Her voice and style inspired a whole new generation of musicians and her songs are appreciated even today.
The song 'Whit Rabbit' from the band Grace Potter and the nocturnals is creating waves in the internet and people are trying to equate the lead singer's voice with Grace Slick. The whole feel of the voice in both the women are similar. The only difference lies between the two personas is the long generation gap. Grace Slick voice was more suited for the 80's music environment. On the contrary the voice of Grace Potter is suited to the taste of the evolved new generation.