Ashish Soni Separates From Sunaina Roshan, Marries Shonali Malhotra
By Sayantika, Gaea News Network
Friday, March 19, 2010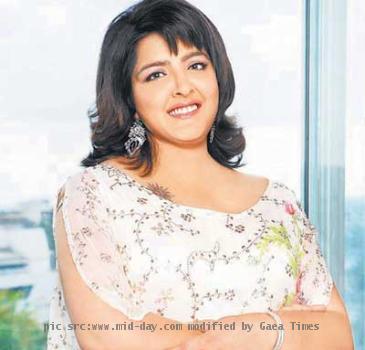 more images
MUMBAI, INDIA (GaeaTimes.com)- It appears that the Roshan family, which is not only known for its huge contribution to the Indian film industry but also is known for their wonderful family bonding is experiencing a tough time. According to the reports of some sources, Sunaina Roshan, who had divorced from Ashish Soni has secretly married businessman and her good friend Mohan Nagar. Reports indicate that Ashish Soni, the ex-husband of Sunaina Roshan is now married to Shonali Malhotra.
Ashish Soni is married to Shonali Malhotra and people are wondering the reason of Sunaina Roshan's decision to marry Mohan Nagar secretly. It has been reported that Sunaina Roshan has also established a connection with the Indian Bollywood industry and was the co-producer is the upcoming movie of Hrithik Roshan, "Kites". According to the reports, "Kites", which is one of the most highly hyped movies of this year is scheduled to be released within a short time and people are anticipating if the personal problems in the actor's family will affect the release.
It has been reported that after getting separated from Sunaina Roshan, her ex-husband, Ashish Soni has married Shonali Malhotra. Reports indicate that the family members of Sunaina Roshan, this time wanted a better life partner for her and they were repeatedly trying to change her decision of marrying Mohan Nagar. Though the family repeatedly tried to convince Sunaina Roshan for not marrying Mohan Nagar, they could not change her mind. As per the latest reports, the family is not in talking terms with Sunaina Roshan, who has married Mohan Nagar against the will of her family.