Super Bowl Commercial About Tibet Stirs Controversy
By Swatilekha Paul, Gaea News Network
Tuesday, February 8, 2011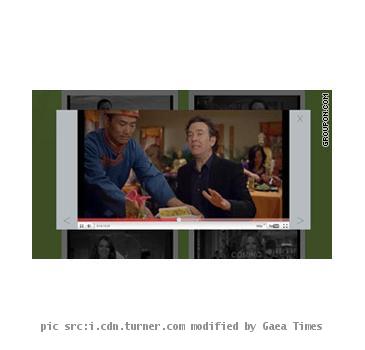 more images
SAN FRANCISCO (GaeaTimes.com)- The Super Bowl, which is often pitched as the biggest sporting events of the United States usually goes quite unnoticed in China and the commercials that aired during the breaks of the events' broadcast is hardly something that manages to draw attention from the Chinese nations. However, Super Bowl XLV which was held on Sunday night's had a drastically different story in store for it as not only did the commercials seize many eye-balls but it also triggered a wave of criticism from the Chinese netizens who took offense at the Groupon commercial that was aired during the breaks.
The Super Bowl commercial to promote the Chicago based Internet discount company that concentrated on the plight of the people of Tibet has attracted the wrath of Internet users in China with the online comments that have been posted since the event making it very clear that the advertisement did go down too well among the viewers. The commercial opens up with a scenic Tibetan mountain range as its backdrop blended with flute music, followed by actor Timothy Hutton saying, "The people of Tibet are in trouble. Their very culture is in jeopardy." While many viewers might have expected that the advertisement would highlight the woes of the Tibetan people, the Hollywood actor instead talks about the discount that he got from Groupon for a fish curry at a Tibetan restaurant in Chicago.
However, in a bid to pacify the outrage that the netizens have showcased over the Super Bowl commercial, Groupon chief executive Andrew Mason reiterated in his blog that the company wanted to bring attention to worthy causes while humorously talking about the group deal service.