BOLLYWOOD STAR SAIF ALI KHAN ON RAMZAN AND RELIGION
By SAMPURN
Tuesday, September 7, 2010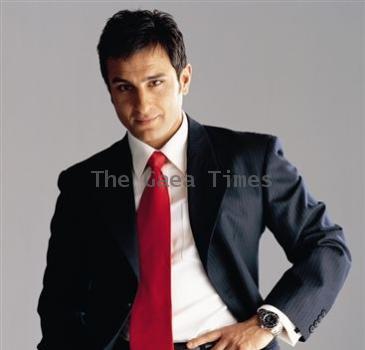 September 7, 2010 (Sampurn Wire): "My Entire Khandaan (Joint Family) Believes More In National Integrity Oriented Communal Harmony" – Saif Ali Khan
I think there is a stigma attached to the marital life in general and the religious life in particular of the trinity of Khan actors like Aamir Khan, Saif Ali Khan and Shah Rukh Khan. All three of them had ended up marrying their ladylove or childhood sweethearts albeit belonging to the Hindu community. So you had the coupling of Aamir Khan - Reena Dutta, and now Aamir Khan – Kiran Rao, Saif Ali Khan – Amrita Singh, then Saif Ali Khan – Rosa Catalano (Not married) and now Saif Ali khan – Kareena Kapoor (This couple is yet to tie the knot) and above all Shah Rukh Khan – Gauri Chhibber. Of course both Aamir Khan and Saif Ali Khan have allegedly divorced their first wives Reena Dutta and Amrita Singh respectively. The reason for retracing their marital history is simple. Its due to the marital status of these stars that religious discords in their lives had taken place and perhaps even made the choices difficult for them as it happened in case of Badshah Khan who has admitted in this column earlier of not only following his own Islamic religion but also his wife Gauri's Hindu religion too. While Aamir Khan had made it very clear that he and his ex - wife Reena Dutta had chosen to follow their own individual religion right from the beginning. Now let's see what particular kind of dilemma SAIF ALI KHAN, as told to SHAHEEN RAAJ, had faced while he was leading a blissful married life with his ex - wife Amrita Singh.
1. What does religion in general and Islamic religion in particular mean to you?
The entire Pataudi clan has always considered giving equal status to all God created religions, mind you God created not man made. My entire Khandaan believes more in National integrity oriented Communal Harmony rather than creating differences of opinion by praising our own religion to sky high and thereby berating other universal religions. No we do not believe in idol worship at all, no not even my mom, who has been seriously following only the Islamic religion after being converted to Islam as Ayesha Begum. We may not practice what we preach, but we definitely do respect all the universal religions. As for the Islamic religion the entire Pataudi clan is very pious, devout to the point of being labeled as fanatically extremists. So its but natural that we follow all the rituals and tenets of the Islamic religion as prophesized by our Huzoor Mohammed, in the Holy Koran like 'Namaaz' (Prayer), 'Roza' (Fasting), 'Zakaat' (2.5% of the net income to be given to the needy and poor widow), 'Fitra' (Protection of life and its longevity to be given to the needy and poor people) and 'Hajj' (Pilgrimage to the Holy City of Mecca and Medina) And I don't think that anyone in our entire Khandaan (Joint family) ever wishes to end up as 'Allah Miyan's' most 'Gunahgaar' banda (Sinful person).
2. Your mom did follow Islamic religion out of her own choice, but rumors insist that it was not the same in case of your ex - wife Amrita Singh. Right!
Yes. It's very much true. Dingy (Amrita Singh) was never compelled to either convert herself as a Muslim neither was she ever forced to practice and follow Islamic religion. So right from the beginning in our case it was like 'To each his own religion' and even when my kids Sara and Ibrahim were in their growing up stage I strictly followed the same principle. So when Dingy used to go for her regular prayer visits to the Gurudwara (Temple of the Sikh Community) I used to baby sit and even later on found time to look after them on all such occasions. But when we separated I was more worried about Sara and Ibrahim who were then in Dingy's custody but of course I had trusted her enough and was very sure Dingy will never try to influence them in any which way and certainly not as far as our religion is concerned.
3. Do you recall the times, before your marriage, when you are said to have been celebrating the Holy month of Ramazan in great style?
Yeah! But those Nawabi traditions are still being followed by us. The 'Saheri' (Morning meal when we keep the fast), the 'Iftar' (Evening meal when we open the fast) , the 'Taakraats' (The Holy Prayer Nights) and finally even the EID is really celebrated with great aplomb not only by the entire 'Mahal' (Palace) inhabitants but also by all the awaam (Public) invitees staying in and around us.
4. And in between you were all set to marry a Christian girl Rosa Catalano and now a Hindu Punjabi girl Kareena Kapoor…..?
So what? It never made any difference then and it's not at all going to make any difference now as far as my firm religious beliefs are concerned. Period!
– Shaheen Raaj / Sampurn Wire