Sameera'a Mother Fed Up Of Her
By SAMPURN
Tuesday, August 31, 2010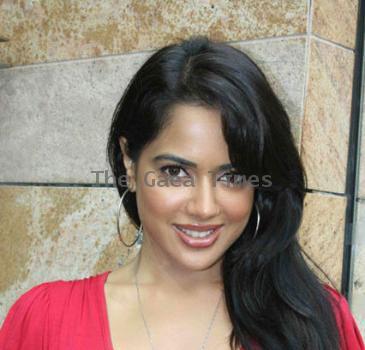 August 31, 2010 (Sampurn Wire): Many protective mothers out there with orthodox mindsets would be worried to see their grown up daughters returning home late in the night after a round of parties. In case of Sameera Reddy, it is different though. Worried that her daughter could well be loosing out on love when she is at her prime in life, she insists that Sameera gets hitched to someone, hit the dating scene in a big way and generally have fun.
"Can you imagine that", questions Sameera with mock humor, "My mom keeps telling me that I should find a guy for myself. She is fed up of me that all I do to spend my idle time is to travel to different places in the world. She really wants me to get hitched now."
Sameera could well be one of the very few long standing single women around. She may not admit it but the fact remains that after spending two years without someone special in tow, Sameera herself won't quite mind a man entering her life pronto.
"I haven't dated for two years now", she sighs, "It is so difficult to find a guy in India; especially in Mumbai. More so because I am an independent strong woman with a strong personality. Here in Mumbai, everyone knows you for who are you so it is impossible to judge whether someone is being good to you just due to the on - screen personality that you have. Of course, it would be great to get hitched to someone special. Well, the wait continues. Anyone there?"
Elaborating on her strong personality coming in way of men reaching out to her. "That actually becomes a bit unnerving for men", she says in self admiration, "Kya karein, most of the Indian guys want their mother in their girls; I definitely can't be one."
Currently scorching the scene with item number 'Ishq' in 'Aakrosh' (directed by Priyadarshan), Sameera doesn't regret her period of being single though. "I have an extremely active life outside of Bollywood. I am not into filmy parties. In fact tomorrow if I date someone, he has to be someone far away from the industry. Till then people can continue to speculate around my link ups. Hard luck for them though because they would be able to write something only if they see something", she laughs before signing off.
–Joginder Tuteja / Sampurn Wire