Chandigarh theatre festival drawing huge crowd
By Alkesh Sharma, IANS
Monday, July 26, 2010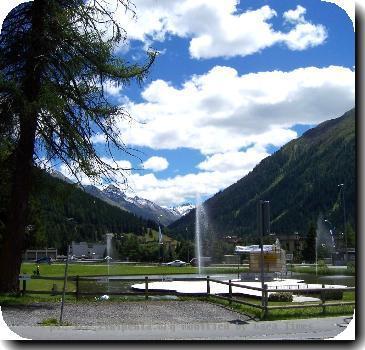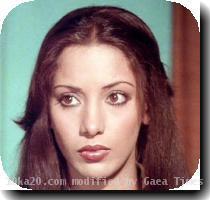 CHANDIGARH - With veterans like Shabana Azmi and Tom Alter in town with their plays, audiences in the city are revelling in the ongoing Chandigarh Theatre Festival.
"The theatre festival of Chandigarh has got stunning response and we are feeling very satisfied. We have got the best of theatre productions and we are happy that we have been successful in bringing people to theatre even in this time of multiplexes," Chandigarh home secretary Ram Niwas told IANS Monday.
The four-day theatre festival, organised by the Chandigarh administration, started July 24. This is the second edition of annual theatre festival. The organisers have brought in plays like director Shekhar Sen's "Goswami Tulsidas", Syed Alams' "Ghalib" that stars Tom Alter, "Broken Images" directed by Alyque Padamsee starring Shabana Azmi and "Saku Bai" where Sarita Joshi plays the lead.
"Tagore Theatre (the venue of the festival) has a seating capacity of 1,000, but over 1,300 spectators came to watch 'Galib'. People were denied entry as there was no space left inside the theatre," stated Niwas.
Neelam Mansingh, an eminent theatre personality from the city, told IANS: "Chandigarh people are very enthusiastic about theatre. Best productions of the country are showcasing their talent here. This is the best platform to exchange thoughts, ideas and talent."
"Though these festivals are good food for thought, but they are only for a few days. We want the best productions to come here and work with the local artists. It would help us to produce best theatre talent," said Mansingh, who also teaches at Indian Theatre department at Panjab University and has directed 35 plays in a career spanning over 30 years.
People from all age-groups are thronging the venue.
"We have seen a phase when only handful of spectators used to turn up to appreciate the theatre performances in Chandigarh. Now the scenario has changed and there are times when we have to struggle to get passes because of heavy rush," Satya Agnihotri, a retired college lecturer and an ardent fan of plays, told IANS.
"When there is some famous production with big names, it automatically attracts rush. But I think that its high time when Chandigarh people should start paying for tickets instead of going for free passes, if we really want to add life in theatre scenario in this city."
Manu Mahapatra, a 28-year-old theatre artist, told IANS, "We want more such festivals in Chandigarh as they give us better insight in the changing trends in direction, costumes, lights, acting and dialogue delivery. We have our own theatre group of 25 people and we go to watch all these plays."
Chandigarh's Tagore Theatre, which was constructed in the early 1960s and is an important cultural focal point of the region, was renovated in 2008.
It has modern facilities like power-saving lighting system, fully automatic stage control, better sound reinforcement system, video projection system, fire detection and fire fighting system.