The Germans Appreciated 'Red Alert'" - Ananth Mahadevan
By SAMPURN
Thursday, July 8, 2010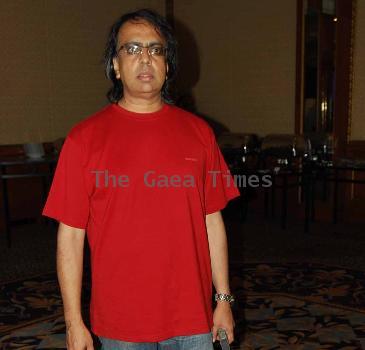 July 8, 2010 (Sampurn Wire): Ananth Mahadevan directed 'Red Alert - The War Within' has made people sit up and take notice worldwide. In last year's Stuttgart Film Festival, Germany, this drama about Naxalite movement in India received a standing ovation after it was screened as the closing film of the festival. Not just that, it was also hailed by international critics and presented with the 'Director's Vision Awards'.
Says Ananth who has earlier followed the Bollywood route and made 'Dil Vil Pyaar Vyaar' [musical] and 'Aksar' [suspense thriller], "Even when I was making these films, I always wanted to make a film for the world cinema platform. It's difficult though yet achievable. Look at the Iranian films; they have caught our imagination. Film makers from these countries have worked hard to make a name for them globally."
Starring Suneil Shetty in the central role of Narsimha, 'Red Alert - The War Within' is based on a real life story. Though the film is the account of one man, it asks a few questions that do people fight to protect a nation that has forgotten them? Or, do people fight to survive and feed them?
Ananth Mahadevan is positive that the theme of his latest offering is such that it would be identifiable by many other countries across the globe. Also, this is a step that he has taken towards making cinema that has its target audience outside India as well.
"Red Alert - The War Within' is a modest effort on my part to get into this kind of bracket. This is the reason why the Germans saw the film and appreciated it. They were impressed because they didn't find any trappings of Bollywood in the narrative", he exclaims, "It would be good if the global audience wakes up to films like 'Red Alert - The War Within' which are made on a controlled budget but are high on content and have something unique to tell. Hopefully they will start showing an interest in us."
Produced by TP Aggarwal and Rahul Aggarwal, 'Red Alert - The War Within' boasts of an impressive lineup of ensemble cast that includes Vinod Khanna, Naseeruddin Shah and Gulshan Grover. Also starring Sameera Reddy, Seema Biswas, Ayesha Dharker, Bhagyashree, Ashish Vidhyarthi and Makarand Deshpande in principal roles, the film is written by Aruna Raje (most noted for her work in 'Rihaee', has action by Allan Amin, music by Lalit Pandit and lyrics by Javed Akhtar.
–Joginder Tuteja/ Sampurn Wire