Genlia DSouza loves being romantic
By SAMPURN
Saturday, May 22, 2010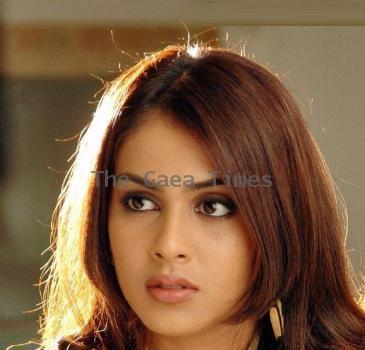 May 22, 2010 (Sampurn Wire): In all her South Indian films, Genelia D'Souza has been playing the stereotypical roles of a cute, chirpy and innocuous girl, with more prominence given to romantic sequences.
When asked Genelia on such repeated traits, she says, "The film which has romantic scenes comes to me naturally. I like this very much. Since it suits the story, I am acting in these scenes with dedication. I like to be bubbly and playful and that is the reason these films come to me. In real life I am an affectionate and the same time a mischievous girl. I don't like tensions. I am a girl who respects my family and work. I don't like to fight with anyone or challenge them. Even when I was studying in college I use to be friendly and because of this I had lot of friends. There will be a lot of friends around me. Where ever I am, there will be jolliness. I don't give importance or rumors. As far as I am concerned I always think about what I am doing now and concentrate on that. "
The actress has now completed shooting for her upcoming Tamil film 'Utthamaputhiran' sharing the screen space with Dhanush for the first time. It's worth mentioning that the film is a remake of her yesteryear Telugu blockbuster 'Ready'.
– R. Richard Mahesh / Sampurn Wire