Three movies, with a different story, make a mark
By Robin Bansal, IANS
Monday, April 12, 2010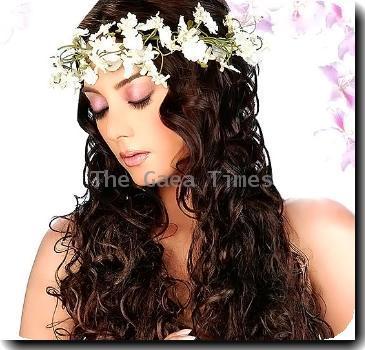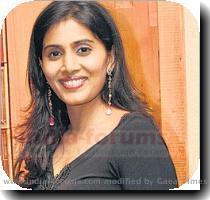 NEW DELHI - Thanks to their unconventional content, three movies from completely different genres have got audiences and critics talking despite this being a dull season at the box office due to the Indian Premier League (IPL) and board exams.
"Love Sex Aur Dhokha" (LSD), "Well Done Abba" and "Tum Milo Toh Sahi" have managed to stand out.
"People are talking about these movies. Box office is a different thing. Commercially, only LSD has done well, but the content of all the three movies has been talked about," trade analyst Taran Adarsh told IANS.
"The makers of all these movies had the courage to be different and say a different story. At the end of the day everything boils down to content and a good story at the box office," he added.
During this dull period with no big budget outings, a slew of gap-fillers were released and among them these three movies garnered positive reactions.
Yogesh Raizada, corporate head (cinemas) of Wave Cinemas, said: "LSD took the business because of its name and got a good initial. Both this one and 'Well Done Abba' did almost 50 percent business. 'Tum Milo Toh Sahi' was a class movie and was meant only for the gentry, but its content was really appreciated.
"The content of all these three movies was strong and it worked. These three movies sustained despite being low-budget during IPL."
Shot with a digital camera, National Award winning director Dibakar Banerjee's LSD redefined the concept of realistic cinema and was referred to as "contemporary Indian cinema's first full-blown experimental film".
The three different stories in the movie focussed on contemporary India's attitude towards love and sex and its unending appetite for voyeurism. What set the film apart was the camera playing a dynamic role in LSD, highlighting the reality behind sensational headlines.
The content and filmmaking technique surprised people and they queued up. The film did fair business at the box office. Produced by Ekta Kapoor at a budget of around Rs.1.5 crore (Rs.15 million), it finished its run with close to Rs.7 crore (Rs.70 million) in earnings.
Benegal's "Well Done Abba" has been described by critics as a hard-hitting satire on the misnomer of "India Shining". Through the lead character, played by Boman Irani, the narrative takes on the government machinery, including politicians, bureaucrats and cops for corruption.
The director wove two short stories - "Narsaiyyan Ki Bavdi" and "Phulwa Ka Pul" - together to make this light-hearted political satire. Other cast, including Minissha Lamba, with Ila Arun, Sonali Kulkarni and Rajit Kapur, with their wonderful performances, made it worth a watch.
While LSD was an experiment and "Well Done Abba" a satire, the third film "Tum Milo Toh Sahi" was a romance saga about timeless love. The film defines different types of romance at different stages in life through three couples played by Dimple Kapadia-Nana Patekar, Suniel Shetty-Vidya Malvade and Anjana Sukhani-Rehan Khan.
"Our basic idea was to touch the chord with the masses and reach out to the audience. It's not the ordinary run-of-the-mill story and the numbers are not huge, but word of mouth has been great," director Kabir Sadanand told IANS.
Produced by Nikhil Panchammiya, it has been released across 200 screens in the country with a total of 400 prints. "IPL did dent the market for sure, but in the end the box office solely survived on content and word of mouth," said Sadanand.
Without sharing much detail about the budget of the movie, Sadanand also said "looking at the response, we'll be on a break even situation at the end of it".
(Robin Bansal can be contacted at robin.b@ians.in)