O'donnell 'i Could Have Dated Supermodel Nemcova'
By WENN
Wednesday, October 28, 2009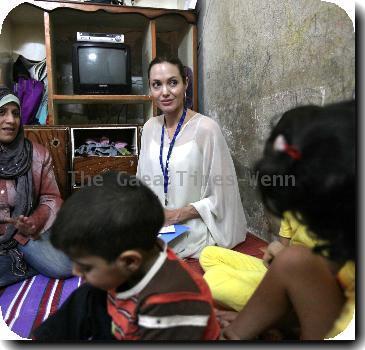 Gay movie star and U.S. TV personality ROSIE O'DONNELL missed the chance to date a supermodel after failing to pick up love signals from PETRA NEMCOVA when the stunner was a guest on her chat show.
The A League of Their Own star, who recently split from her wife Kelli Carpenter, insists she'd never date another celebrity - but she could have hooked up with the Czech beauty.
O'Donnell tells U.S. radio host Howard Stern her staff members made it clear that Nemcova, who has never confessed to being gay, was hitting on her - but the host was too focused on interviewing her to notice.
She says, "You would have to have a neon sign that said 'Rosie, I'm hitting on you' for me to get it… She did give me her phone number and we did talk on the phone a couple of times."]
In the same interview, O'Donnell claimed she once almost romanced Angelina Jolie, but was too afraid of the actress to take up her offer of a dinner date.
She revealed, "We talked on the phone two or three times, but that was that. There was a tentative plan to have dinner that never came through. I was a little afraid of her. She's scary in a sexual kind of way."