Wenn 2009 Movie Quiz
By WENN
Friday, January 1, 2010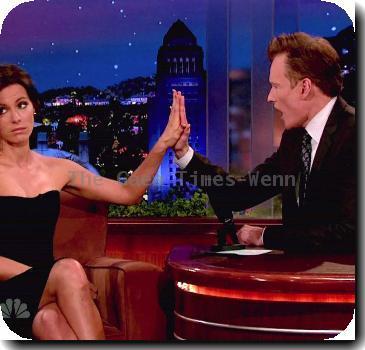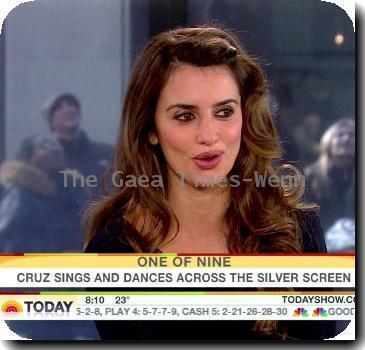 Well, that was some year - but were you paying attention?
We've trawled through the happenings and the hits, the flops and the fuss to bring you the last 12 months in quiz form.
So, as we ring in 2010, here's your chance to test the old grey matter with 30 posers about the closing year.
Best of luck…
1. Name Kate Hudson's former baseball beau.
a. Alex Rodriguez
b. Derek Jeter
c. Manny Ramirez
2. Who won the 2009 Oscar for Performance by an Actor in a Leading Role?
a. Sean Penn
b. Brad Pitt
c. Mickey Rourke
3. And who won Oscar gold in the Actress in a Supporting Role category?
a. Amy Adams
b. Penelope Cruz
c. Viola Davis
4. Name the actress who won damages from U.K. tabloid the Daily Mail after the publication called her "the most irritating actress".
a. Kate Winslet
b. Dame Judi Dench
c. Kate Hudson
5. Name the Russian who gave birth to Mel Gibson's baby in October.
a. Petra Nemcova
b. Oksana Grigorieva
c. Anna Kournikova
6. How many kids does Mel Gibson now have?
a. 6
b. 7
c. 8
7. Which actress fasted for 12 days to highlight the plight of refugees in Darfur?
a. Angelina Jolie
b. Charlize Theron
c. Mia Farrow
8. Which great Brit recovered from a late 2008 coma to start work on his 74th film role this past summer?
a. Christopher Lee
b. Lord Attenborough
c. Sir Ian McKellen
9. Which top TV actress said, "I was named after my great-grandmother. If you look it up it's Greek, but my grandmother was apparently named after an Irish Catholic saint, who had an indiscretion with the Greek god Zeus and was kicked out."
a. Vivica A. Fox
b. Penelope Cruz
c. Calista Flockhart
10. Which movie star quit acting to become a batty rapper?
a. Hugh Grant
b. Joaquin Phoenix
c. Mark Wahlberg
11. Which Irish actor became a dad for the second time this year?
a. Colin Farrell
b. Colin Firth
c. Daniel Day-Lewis
12. She played TV chef Julia Child and Fantastic Mr. Fox's wife in two 2009 films. Name the Oscar winner.
a. Nicole Kidman
b. Julia Roberts
c. Meryl Streep
13. The castmembers of which famous TV sitcom reunited for an episode of Curb Your Enthusiasm?
a. Friends
b. Cheers
c. Seinfeld
14. Which sexy star inhabited Jennifer's Body?
a. Megan Fox
b. Eva Mendes
c. Kate Beckinsale
15. Which Charlie's Angels star died on the same day as Michael Jackson?
a. Cheryl Ladd
b. Jaclyn Smith
c. Farrah Fawcett
16. Which 2009 movie did George Clooney not appear in?
a. Fantastic Mr. Fox
b. The Men Who Stare At Goats
c. The Blind Side
17. Which funnyman had heart surgery in 2009 to replace a heart valve?
a. Robin Williams
b. Pierce Brosnan
c. Alec Baldwin
18. Which box office smash hit featured balloons, an old man and a boy scout?
a. Bolt
b. Up
c. Monsters Vs. Aliens
19. Jaime Pressly, Claire Danes, Marla Sokoloff and Anna Faris all had what in common in 2009?
a. They got married this year
b. They had a baby this year
c. They spent time in rehab
20. Which actress was unceremoniously ditched from the Twilight franchise?
a. Ashley Greene
b. Dakota Fanning
c. Rachelle Lefevre
21. And which filmmaker's daughter will replace her in Eclipse next year?
a. Bryce Dallas Howard
b. Jessica Capshaw
c. Eva Amurri
22. Which Beatle does Aaron Johnson portray in Sam Taylor-Wood's directorial debut Nowhere Boy?
a. Paul McCartney
b. Ringo Starr
c. John Lennon
23. Which British actress was left "mortified" when Esquire magazine named her the year's Sexiest Woman?
a. Kate Winslet
b. Katie Price
c. Kate Beckinsale
24. Name the director of Inglourious Basterds.
a. Steven Spielberg
b. Ron Howard
c. Quentin Tarantino
25. Which British actor played the roles of Scotty in Star Trek and an adventurous mammal in Ice Age: Dawn of the Dinosaurs?
a. Hugh Laurie
b. Simon Pegg
c. Colin Firth
26. And which original Star Trek castmember was 'beamed up' for the summer sci-fi epic?
a. Leonard Nimoy
b. William Shatner
c. George Takei
27. Name the apt title of tragic movie star Patrick Swayze's memoirs.
a. The Time of My Life
b. No More Dirty Dancing
c. Next of Kin
28. Who will co-host the Oscars in March?
a. Brad Pitt and George Clooney
b. Hugh Jackman and Nicole Kidman
c. Alec Baldwin and Steve Martin
29. Which former heavyweight boxing champion played himself in hit comedy The Hangover?
a. Muhammad Ali
b. Mike Tyson
c. Lennox Lewis
30. And, here's a real toughie to finish on… Name Sarah Jessica Parker and Matthew Broderick's surrogate, who carried and gave birth to the couple's twins.
a. Kim Cattrall
b. Katherine Ross
c. Michelle Ross
Answers:
1. a
2. a
3. b
4. a
5. b
6. c
7. c
8. b
9. c
10. b
11. a
12. c
13. c
14. a
15. c
16. c
17. a
18. b
19. a
20. c
21. a
22. c
23. c
24. c
25. b
26. a
27. a
28. c
29. b
30. c.
Filed under:
Hollywood
Tags:
Alec Baldwin
,
Amy Adams
,
Angelina jolie
,
Anna Faris
,
Anna Kournikova
,
Brad Pitt
,
Charlize Theron
,
Dakota Fanning
,
Eva Mendes
,
Farrah fawcett
,
George Clooney
,
Jaime Pressly
,
Julia Roberts
,
Kate Beckinsale
,
Kate Hudson
,
Kate Winslet
,
katie price
,
Leonard Nimoy
,
Megan fox
,
Mel Gibson
,
Nicole Kidman
,
Patrick Swayze
,
Penelope Cruz
,
Petra Nemcova
,
Quentin Tarantino
,
Robin Williams
,
Ron howard
,
Sarah jessica parker
,
Sean Penn
,
Steve Martin
,
Steven Spielberg
,
United States
,
William Shatner