Ranbir-Rishi To Come Together On Stage For The First Time?
By SAMPURN
Friday, September 24, 2010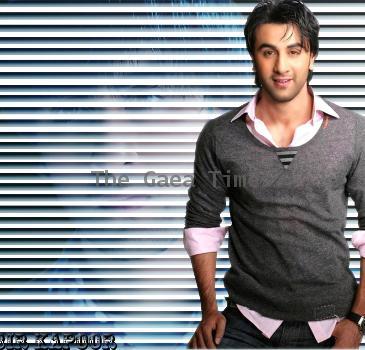 September 24, 2010 (Sampurn Wire): Ranbir Kapoor's first world concerts, which kick-start in the first week of June (and not in July, as reported elsewhere) and goes on till the third week of July, covering 16 cities in Europe, the US and Canada, would have Rishi Kapoor co-producing the world event along with the Moranis.
This is the first time that Rishi Kapoor is actively involved with producing live concerts. Rationalizes Rishi, "And why not? This is the first time that my son will be stepping on to a live stage. I want to make sure everything goes right. So yes, I'm producing and presenting the live concerts. With my experience in live concerts, I know I can be useful. I don't want anything to go wrong for my son."
It is being reliably learnt that Rishi will, for the first time, share a public platform with his son. Yes, Ranbir will be seen dancing with his super-dancer father for the first time.
Rishi tries to dodge out of giving a categorical answer to that one. "There's talk on this. We're thinking of a retro section. We're exploring the possibility of me and Ranbir coming together. But right now I can't tell you more on this."
Rishi is also evasive on the rumours that Deepika Padukone has not yet been signed for the shows, apparently because there would be friction between Deepika and Katrina when they're together for so many weeks.
Says Rishi, "All I can tell you is that we have Katrina, Priyanka and Shahid Kapoor on board. Deepika is likely to be on board. She hasn't been signed on yet. No Bollywood concerts have happened abroad in the last three years. Audiences abroad were bored of watching our stars perform the same songs over and over again. My boy has waited patiently for three years until he thought he was ready to face a live audience. He has turned down all offers to perform at awards function. And that's his show's USP. When actors perform at awards function these are beamed to dozens of countries across the world. Therefore there is no novelty left in watching a star dance on stage. My son has never been seen live."
Besides the entourage mentioned above, a singer from Pakistan is also being finalized. While the first lap of Ranbir's world tour will take him to Europe, America and Canada, the second world tour expected in 2011 will take Ranbir to the Gulf and South Africa.
– Subhash K Jha / Sampurn Wire